In March 2016 British automaker Morgan, famous for its handcrafted oldschool cars looking like a 1930s flashback, presented all-electric EV3 three-wheeler at the Geneva Motor Show. This astonishing vehicle is going to come to production in IV quarter of 2016 and is a definite answer to those who consider electric vehicles 'soulless'.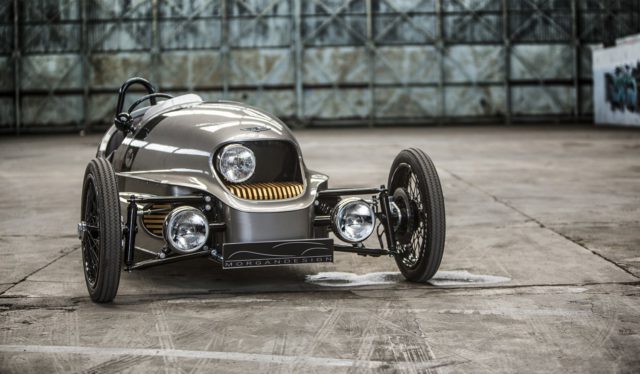 This three-wheeler is a pure leisure car, providing extreme driving pleasure. However, it also offers quite impressive specs:
46 kW electric motor on a rear wheel
0-100 km/h (0-62 mph) in less than 9 seconds
top speed – more than 140 lm/h (90 mph)
20 kWh battery pack
about 240 km (150 miles) of range
weight – less than 500 kg (1,100 lb)
EV3's body is constructed with a use of carbon fiber and aluminium, neighbouring with Morgan's more traditional steel and ash-tree. Morgan also admits that pricing of EV3 will be comparable to gasoline-powered Morgan 3-wheelers, that costs about £30,000 to £80,000.
[cycloneslider id="morgan-ev3″]