Retrofuturistic concept of a cargo van should transform into the production version in 2021 – even one year before the passenger modification.
The van was unveiled at the IAA Commercial Vehicles 2018 exhibition in Hannover.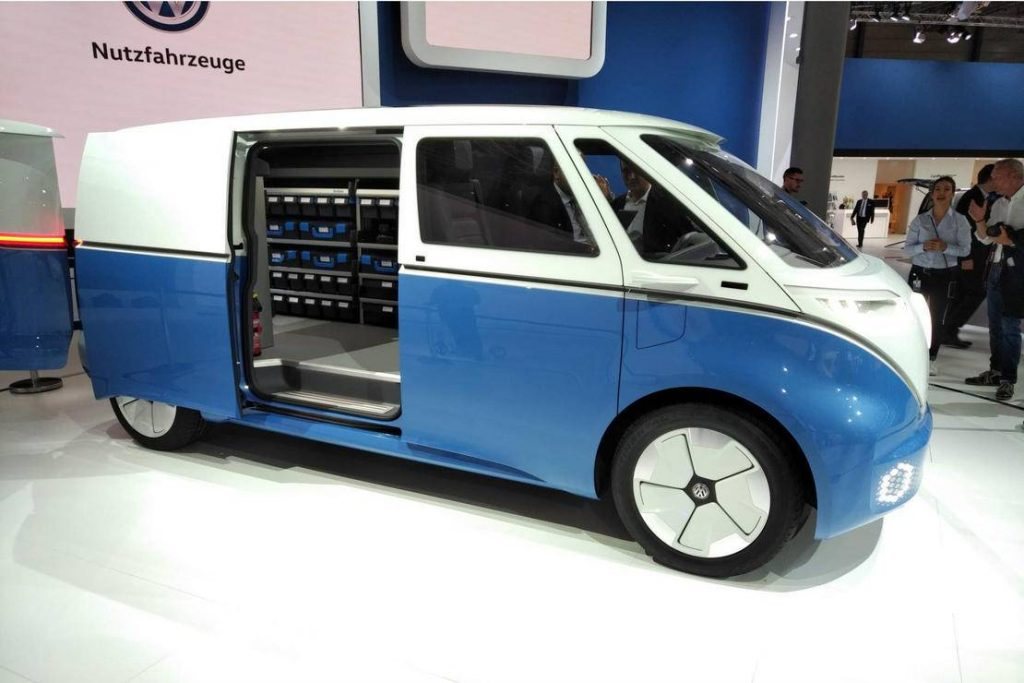 I.D. Buzz Cargo is capable of taking 800 kg of load that is quite good for the city transporting vehicle. The range is also enough for urban transportation – VW claims that the van can travel about 550 km (342 miles) on a single charge. Even though those figures should be lower in a real world conditions, the range is still quite impressive. The van is also equipped with a solar panel on the rooftop, resulting for up to 15 additional kilometers per day.
Just like other Volkswagen's I.D. concept cars, I.D. Buzz Cargo is equipped with I.D. Pilot autonomous driving system and infotainment with augmented reality technologies.