Electric sedan from Volkswagen collected everything we wait from the automotive industry in next several years. That is why we start the series of publications from 2018 Geneva International Motorshow with this car.
4-door sedan presented at the Motorshow is the concept car, though, it gives a great view on what to expect from the lineup of electric cars VW plans to launch in 2020. I.D. VIZZION is based on MEB platform we are already familiar with due to other I.D. concepts, however, this exact car has something extraordinary.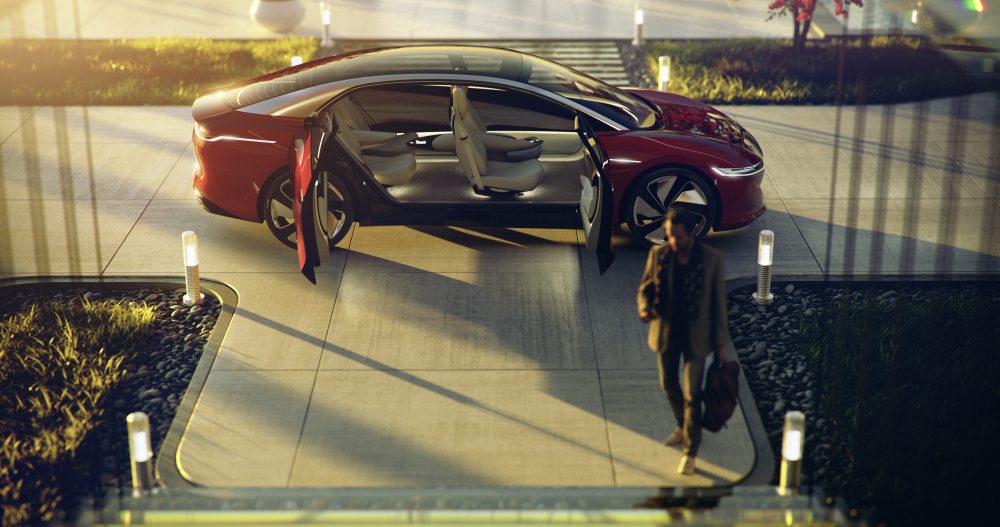 And the first thing which makes I.D. VIZZION stand out is the total lack of driver's controls. Unlike other I.D. concepts, there is no steering wheel and pedals in the interior – instead, there are four comfortable seats, that allow passengers to relax while the AI drives the car to the point of destination.
I.D. VIZZION features 111 kWh battery pack, that is the biggest one in passengers cars segment for today. VW claims the range to reach 665 km (413 miles) on one charge. I.D. VIZZION has two electric motors – the front one has output of 75 kW, the rear provides 150 kW.
Since other VW I.D. line concepts show the representation of production cars to enter market in about 5 years, I.D. VIZZION is a model of a farther future, mainly because of absolutely autonomous driving. German automaker expects such cars to be available approximately in 2030.