Volkswagen plans to introduce a huge lineup of electric vehicles consisting not only of passenger cars (btw, the first prototype is to be unveiled at Paris Motor Show this week), but also light commercial vehicles. Next year the company is going to launch the electric version of its popular Crafter van – read further for details.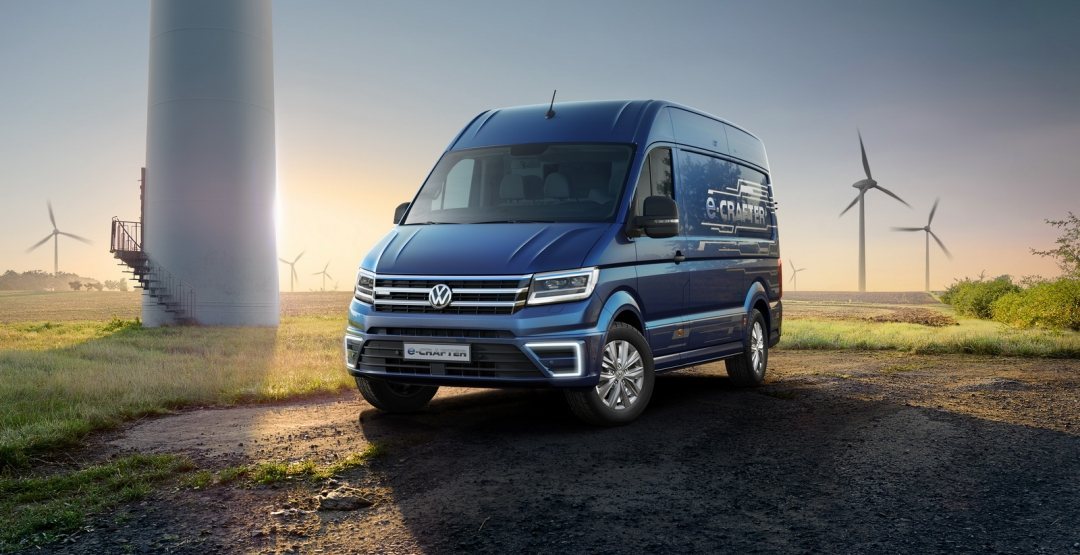 Volkswagen e-Crafter will be equipped with a 43 kWh li-ion battery pack with a total of 312 cells, powering the 100 kW 290 Nm electric motor.
The battery is fitted under the cargo space floor remaining the cargo capacity unchanged – it is the same as in original Crafter. The permitted total weight is 4.2 tonnes with a maximum speed limited to 50 mph (80 km/h).
e-Crafter should be able to travel more than 124 miles (200 km) on a single charge, while the batteries can be charged up to 80% in 45 minutes at 40 kW. However, the VW's platform supports bigger battery packs which may provide a range of about 250 miles (400 km).