Yesterday Tesla sent out invites to its pickup truck unveiling event. The event will take place Nov 21 in Tesla Design studio in Hawthorne, CA. The doors will be open at 7pm.
The invitation itself is a new (second one so far) teaser of a truck — it features the same headlights as the first teaser did.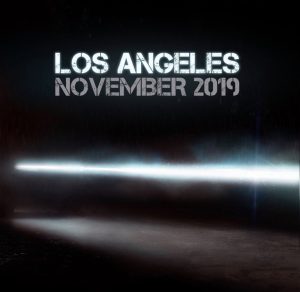 Moreover, there are reports that Tesla registered CYBRTRCK trademark — the stylized Cybertruck sign.
⠀
We are going to follow the news from unveiling event next week and keep you updated – stay tuned!