This week Tesla Motors published its shareholder's letter with financial results for Q3 2016. Although the expectations were quite positive – some even predicted the company to become profitable – Tesla managed even to beat those.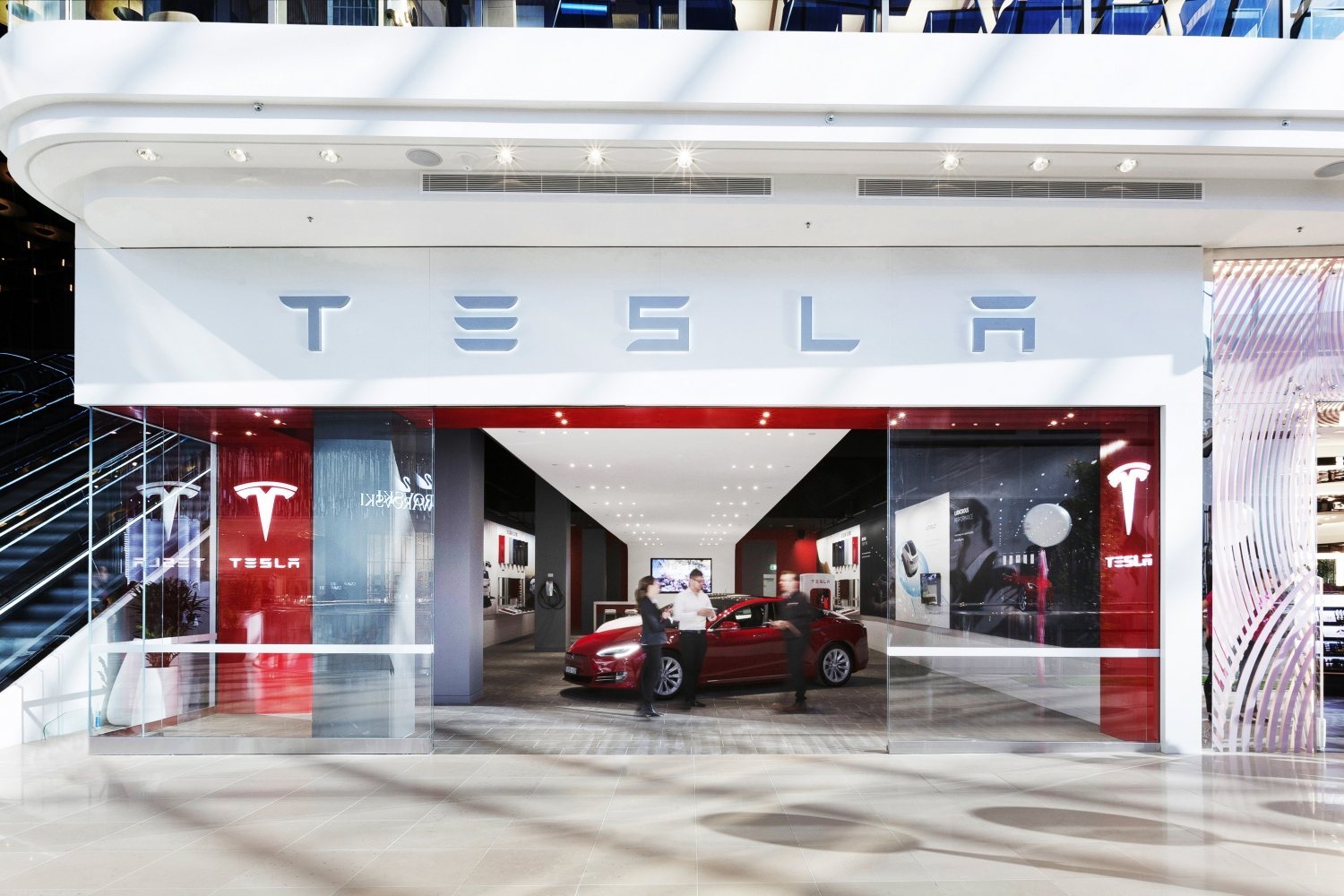 Tesla confirmed $2,30 billion in revenue and a gain of $0,14 per share. In Q3 2016 the company achieved its first quarterly profit of $22 million in 3 years – in contrast to $230 million loss a year ago. Tesla's stock also showed 5,7% increase in after-hours trading following the news: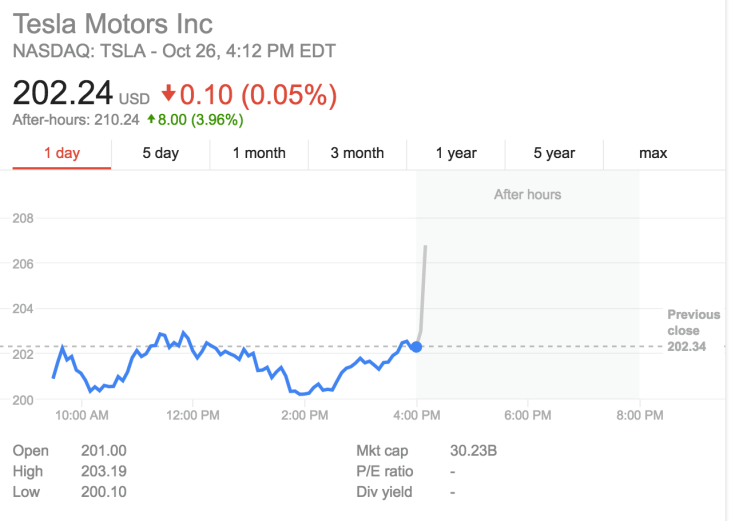 Moreover, the company confirmed having delivered a record 24,821 vehicles in Q3 and about 5,000 cars were in transit to their owners at the moment of releasing a letter. Tesla plans to deliver 25,500 cars more till the end of the year aiming at fulfulling its annual delivery plan. The company expects Q4 2016 to be also profitable, while its annual revenue growth hits 145%.
Apart from financial results the shareholder letter contains other messages on the company's state. For instance, in Q3 there were 17 new Tesla Stores opened around the world bringing the total to 250 locations worldwide.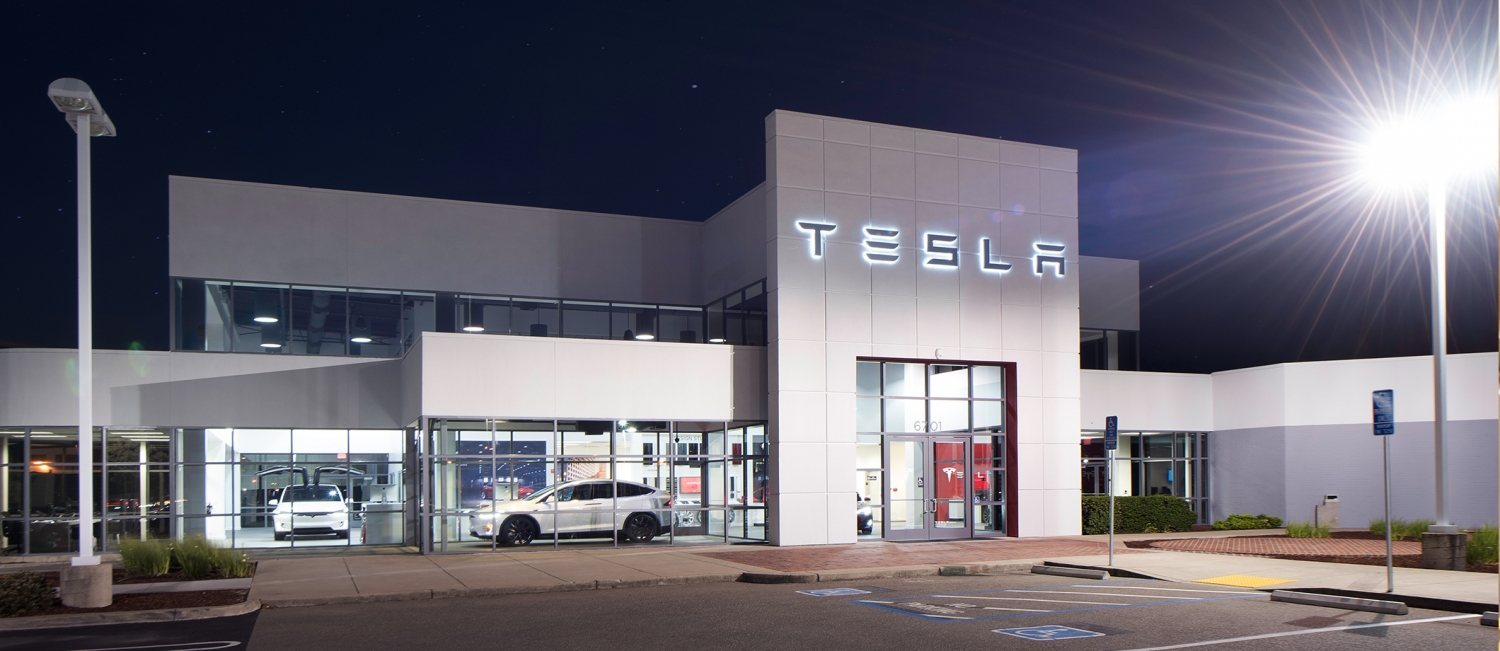 Moreover, combined net orders for Model S and Model X grew 68% compared to the same period of last year. Additionally, Model S confirmed its #1 status at the premium sedans segment in US with 32% market share. Model X also did good with #8 and 6% share in the large luxury SUV category edging out the Porsche Macan and Cayenne, the Land Rover R-R Sport and the Infiniti QX80. By the way, the luxury SUV segment is about three times larger than the field where Model S is playing.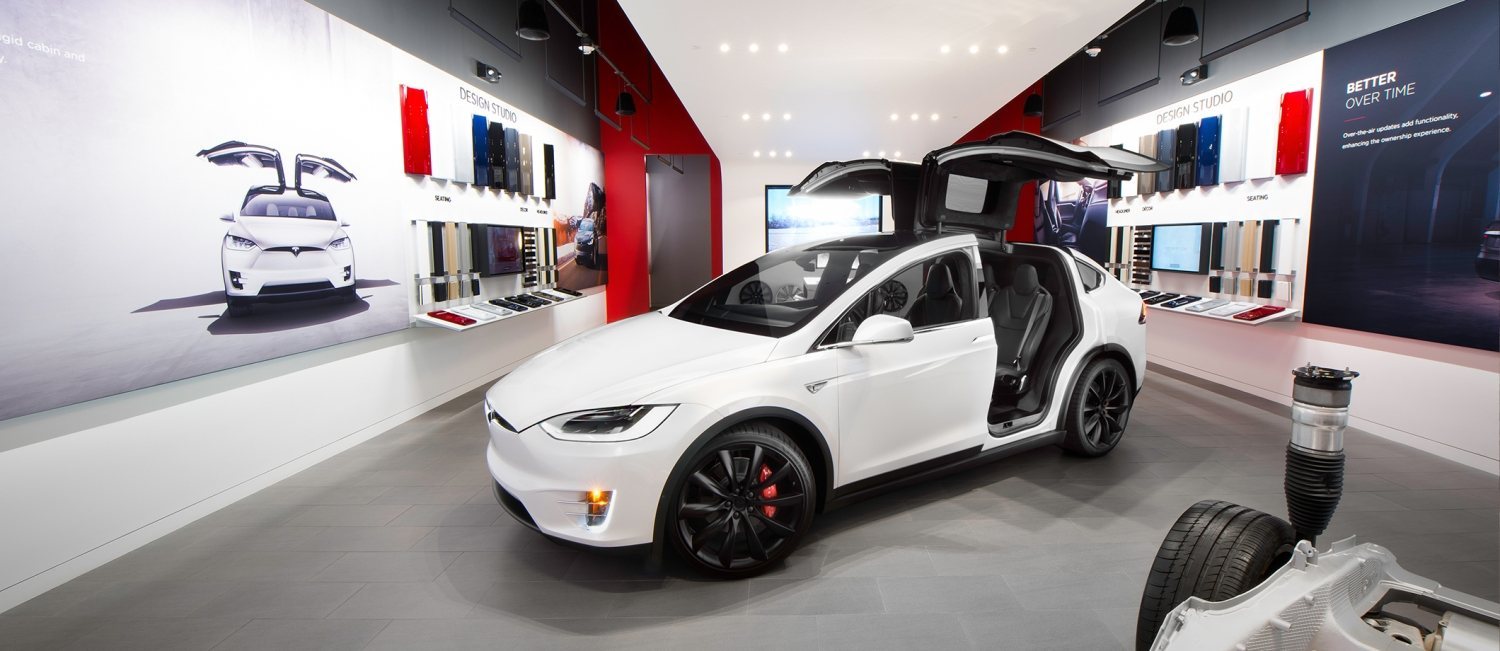 Another achievement is the 8.0 version of software released this September, including the improved Autopilot, new Autopilot hardware capable of full autonomy unveiled last week and a significant decrease in Model X service claims.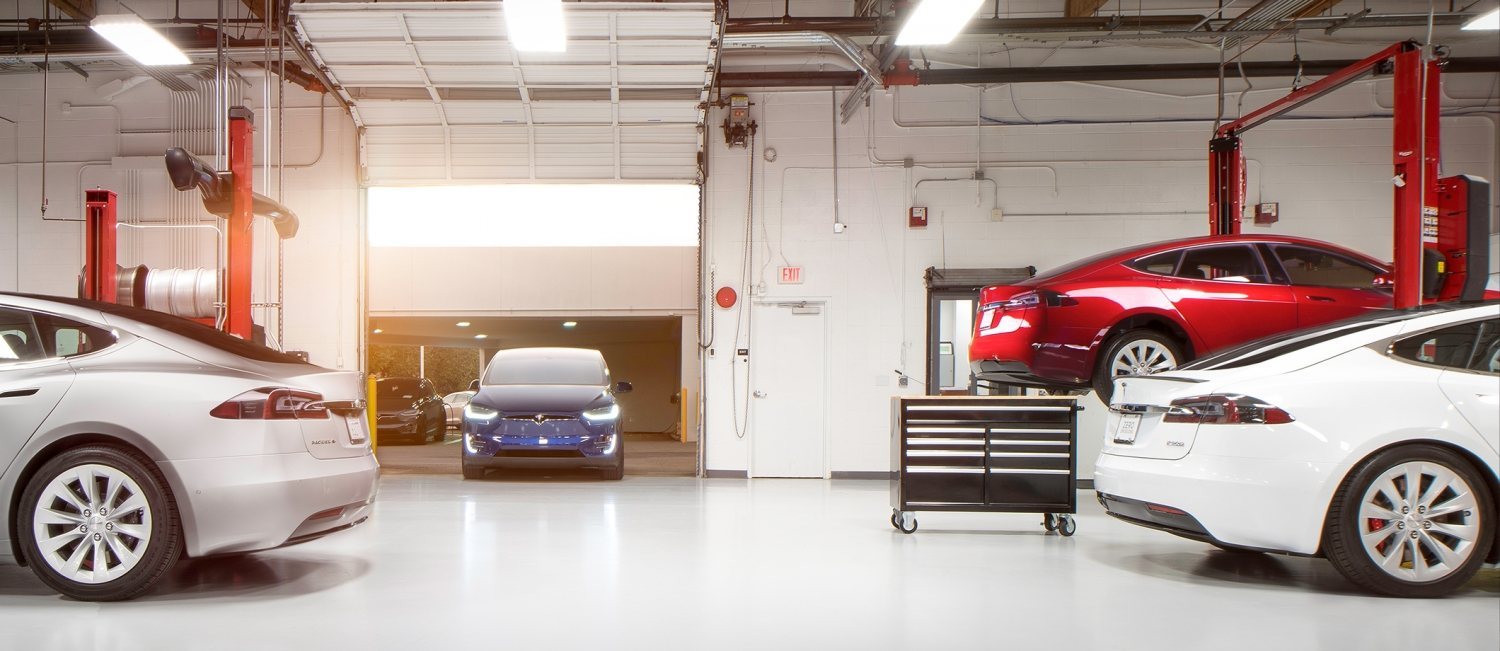 Model 3 project is also on track: Tesla claims finishing the production line layouts and prepairing for installation of new body welding and final assembly lines.The automaker confirms establishing the suppliers team and begins the deep testing of the vehicle's systems such as chassis, high voltage drive unit and low voltage systems like the infotainment, climate, controllers and so on. The Model 3 is confirmed to follow timing, volume, capabilities, pricing and margin targets announced during the vehicle's presentation this spring.

Gigafactory is also on schedule – now the large facility produces battery cells for Powerwall and Powerpack, while at the second half of 2017 Gigafactory will support Model 3 deliveries and production. Finally, Tesla Motors is planning to double the Freemont factory and exploring the production capabilities in Europe and Asia.
The full version of Tesla Q3 2016 shareholder letter is available here.