Last weeks for Tesla Motors were quite impressive – electric cars from California driven more than 3 billion miles in total, Tesla Motors was included into the Top-100 most expensive brands list. And last week there appeared a new occasion – Tesla Model S Q3 2016 sales in US overpassed its most serious competitiors Mercedes S-class and BMW 7-series combined.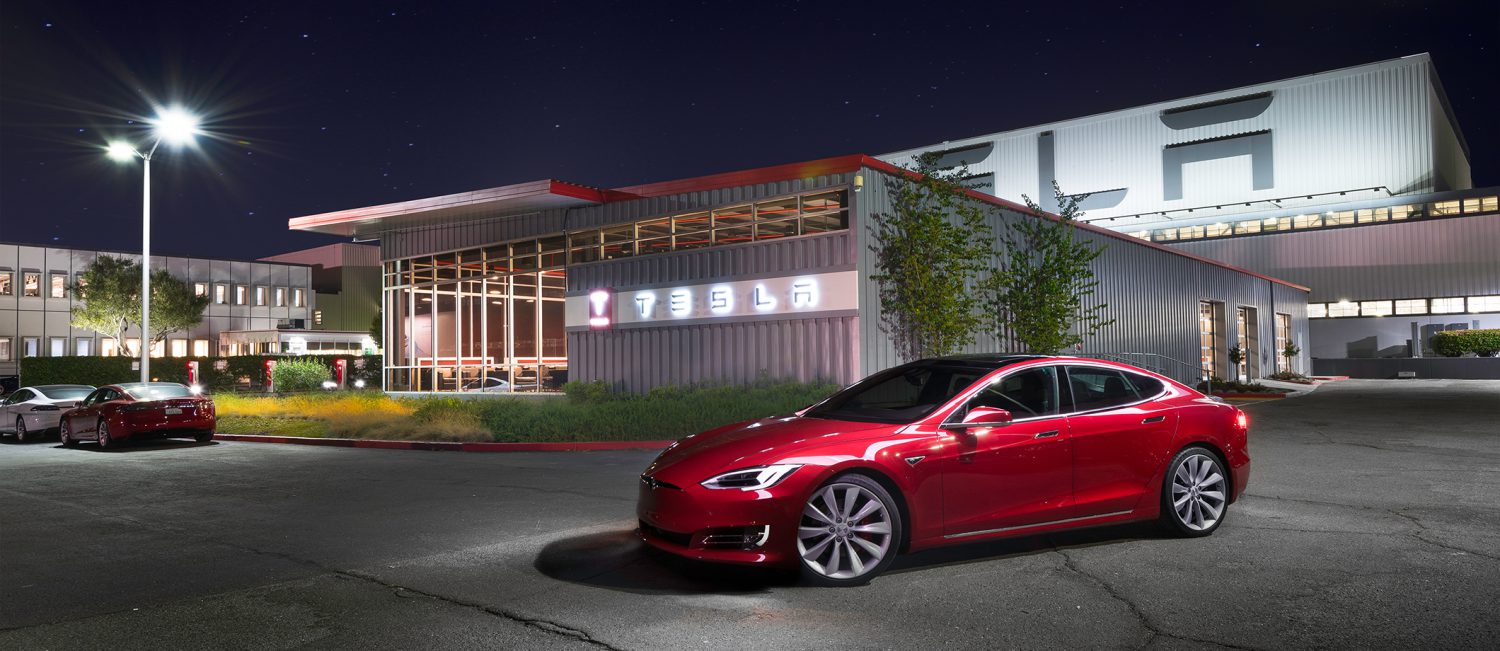 By the way, in 2015 there were about 25,000 Model S sold in USA – 25% of premium sedans market, though now the Tesla's position is even better. In Q3 2016 about 24,500 Tesla owners around the world got their cars, with 15,800 of those being Model S – 9,156 were sold in USA.
Here is the chart by Bloomberg illustrating the Q3 2016 luxury sedans sales compared to Q3 2015: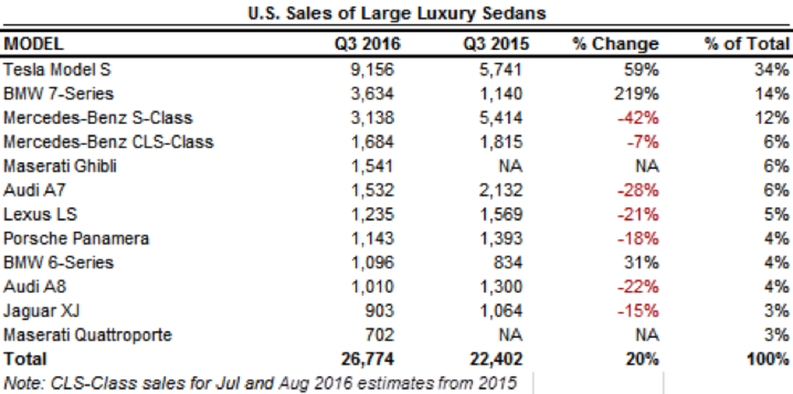 Remarkably, that only Tesla Model S and BMW 7-series showed increase in sales, since both models had a restyling this year, and, additionally, Model S got a new 60 kWh and P100D versions.