According to the recently published Tesla Model 3 crash-tests result made by NHTSA, the compact electric car became one of the safest cars ever tested showing the highest rate in each category. However, further investigation showed that Model 3 has the lowest probability of passengers' injury in an accident considering all cars ever tested by NHTSA.
What it actually means, is that today Tesla Model 3 is the safest car on the US market, that greatly secures driver's and passengers' life and health. According to NHTSA methodology, Model 3 has an ultra-low probability of injury – lower than 6%.
As you might expect, the 2nd and 3rd position in this rating are secured by Tesla Model S and Model X respectively: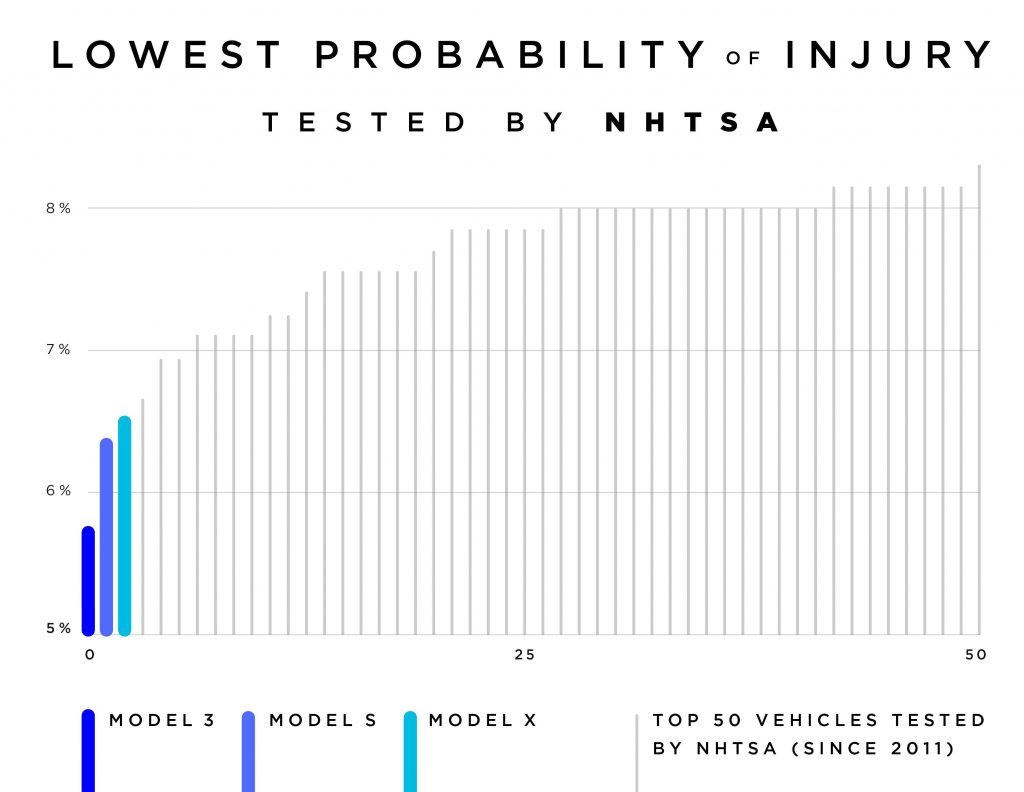 NHTSA experts also explain such huge success – according to their point the key is in Model 3 body architecture with heavy parts located near the car's center of gravity. This is the reason that actually true for the Model 3's rollover test due to minimal rotational kinetic energy.