Seems like Renault's sales growth follows the EV market in general – last week French automaker announced its 100,000th delivery of an electric vehicle.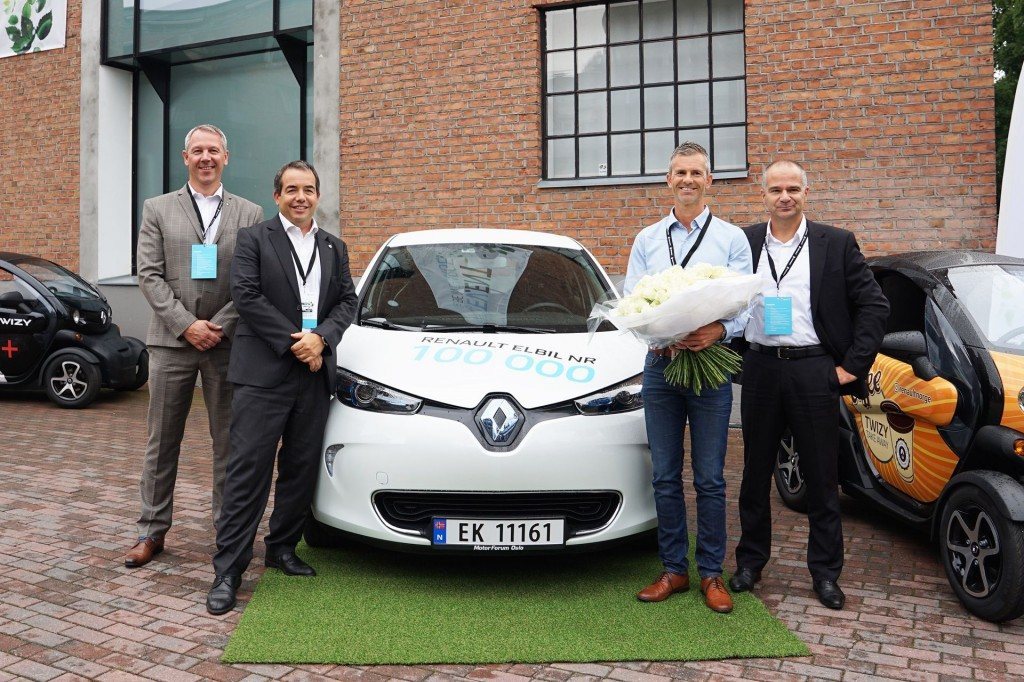 The anniversary car is Renault Zoe delivered to Oslo, Norway – one of the leading countries in terms of EV share. Though the number of 100,000 deserves some kudos itself (considering the overall sales in the segment we've covered last week), Renault is still behind its partner Nissan, whose Leaf is more popular being presented on a wider variety of markets, including USA. However, Renault's EV sales grew two times just over last 6 months, and this fact speaks for itself when we think about the raising popularity of electric cars.
By the way, Renault is preparing to unveil the new version of Zoe with enhanced range and other characteristic at the Paris Motor Show which starts this week.