Range (Full Charge)95km
Max Speed25/35km/h
Motor Power250/500W
Max Load150kg
Weight40kg
---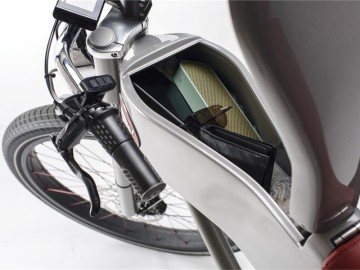 The E-Bike, in all its facets, was invented long ago, the moped is no longer in keeping with the times. So the E-Bike had to be made usable by providing more functionality — and especially by fitting two seats — and the moped had to be redesigned to be quiet and free of harmful emissions. Thus, combined from these considerations, a new class of vehicle emerged: the Lohner Stroler.
What you need today is a city cruiser — passionate, quietly purring. Unique design combines urban lifestyle with emotion and passion, thanks to a high-performance electric drive with purring passion. A new class of two-wheeler, which can't help but leave every driver with a relaxed smile on his or her face.
Moving from one place to another has to be more than just the sheer drag of getting through a journey.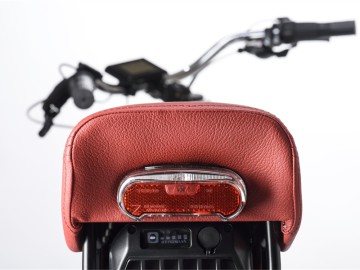 Whether you're going to school, to college, to the office, to sports, to a date, for shopping, for a business lunch, to chill out — You can cruise or walk there, or both — whatever takes your fancy. And especially as a twosome. On the road or on the cycle path — if you want, with or without a helmet, you have your most important stuff with you in the lockable storage compartment.
You want a vehicle in a class entirely of its own, unique, a two-seater, stylish and sustainable, you will make no noise and give off no exhaust fumes, you can can charge it at any electrical socket, and just take the battery with you and recharge it at any electrical socket at home. A two-seater electric bicycle with additional pedal drive and storage space — fun and that designer factor and cruiser-sensation all thrown in.
All the passion of tomorrow's urban mobility — purring passion! Keep Strolling!
You can order the Lohner Stroler right away. The Lohner Stroler will be available in a total range of five colours.
Special characteristics:
Two-seater.
Large storage space in front of the saddle.
Battery removable, charge «at home» at any electrical socket.
Battery internally and externally charged with the same charger.
Interior:
Lockable battery.
Light front, rear and central control. Switched easily by pressing with the thumb. speedometer and mileage counter.
Charging Indicator (once via display and once directly on the battery).
Password protection against unauthorized use.
Legal aspects:
In Austria: E-bike with a 500 W with throttle and pedal sensor, no driving license, can be ridden on cycle paths, no law regarding helmets. * In Germany / rest of the EU: Pedelec with 250 W with pedal sensor, no driving license, can be ridden on cycle paths, no law regarding helmets.