Much smarter and safer Autopilot is not the only major improvement Tesla owners will get with the 8.0 software version. The update also includes several changes in UI, including the instrument panel and the central screen. The firmware 8.0 launch is scheduled on September 21th, though Electrek.co had already got a few shots featuring some interface improvements.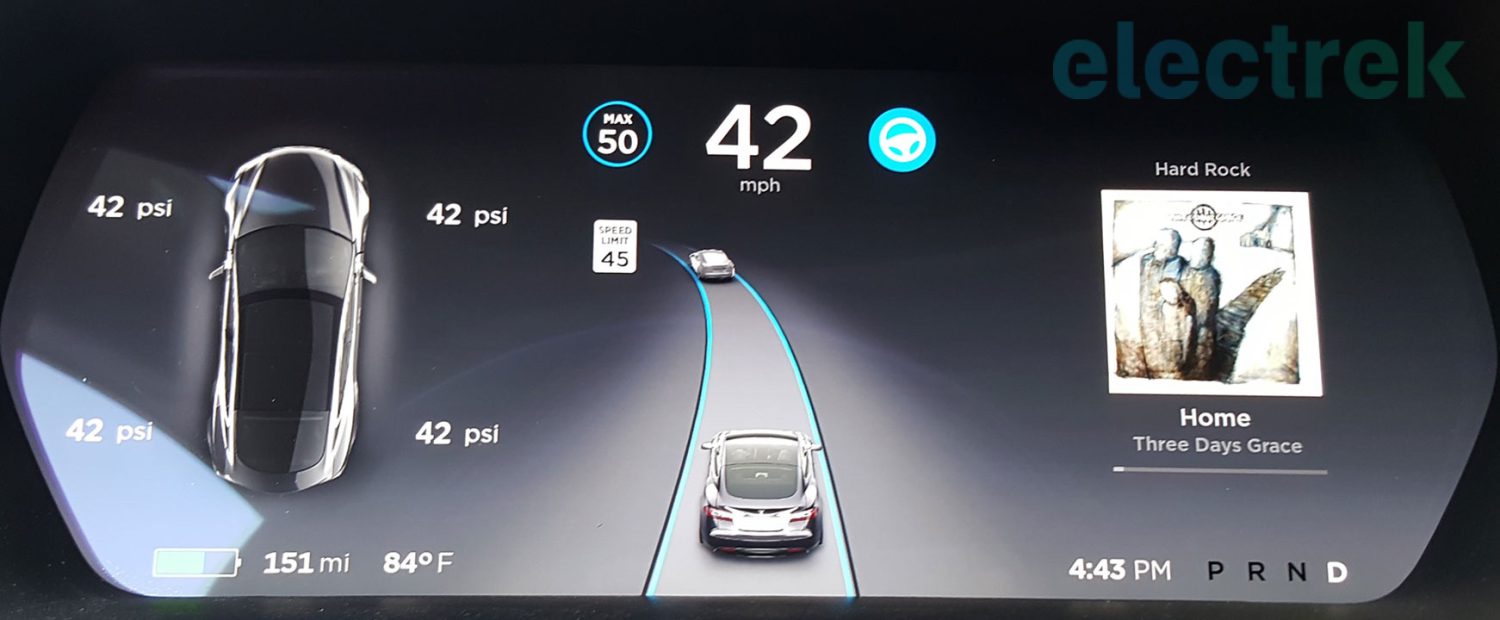 First of all, the Autopilot visualisation now shows other cars in the correct angle to the Tesla instead of just parallel trajectory. It means that if the car in front of Tesla drives between two lanes, it will be correctly shown at the instrument cluster.
Another change affects the Autosteer and the speed limit icons. Now they are much more visible due to higher contrast.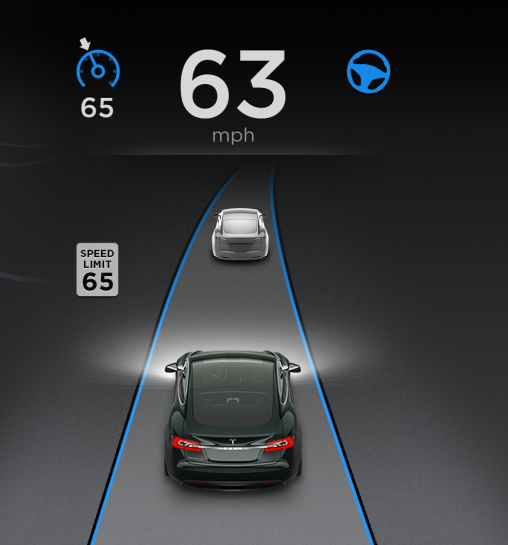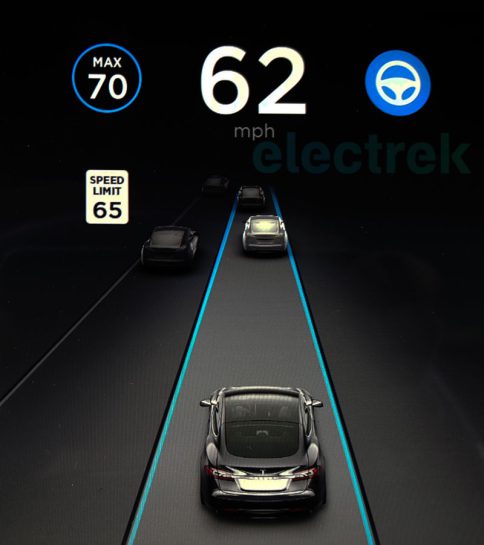 One more noticeable feature is the ability to remove the menu bar from top of the screen. The bar had previously been fixed, while now it can removed with only some icons hovering over the application screen. The feature looks especially awesome with navigation app:
Finally, the media app got completely remastered. There are now shortcuts to the favorite radio and streaming stations, as well as filtering the search for artists, albums and tracks. US cars uses Slacker as a streaming service, while the European version includes Spotify connection:
All other icons and elements looks quite the same, being slightly updated. Overall, the UI looks more 'material design'.
Surprisingly, the 8.0 software will also include the regenerative braking upgrade. There is a warning of the stronger deceleration, which probably leads to better energy recuperation.

Check out the detailed look at the improvements of Tesla Autopilot in 8.0 version of software here.