Next-gen Nissan Leaf premiere is scheduled on September. Among other upgrades, new car should feature a longer range – that has to be over 200 miles to compete with Tesla Model 3 and other modern electric vehicles of a given price range.
Heavily camouflaged prototype of a next-gen Leaf had been spotted a few days ago at the charging station in Southern France. The witness – Nicolas Dufresne – was able to shoot a part of the interior and the instument cluster with a range indication. The latter shows 265 km, that is a little more than 160 miles and might be quite disappointing.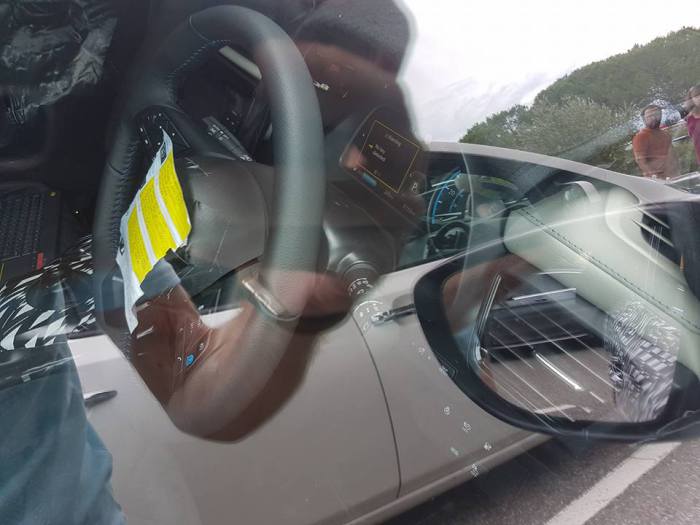 There may be several explanations for such a short range. First, the given prototype might have the old battery, or a new Leaf would feature several battery options – and this exact car is equipped with the base one. Finally, it might be a simple discrepancy between the indicators and actual situation that is alright for a test car.