Mercedes-Benz reported about the launch of small series production of Urban eTruck – company's first heavy truck with all-electric drivetrain. The company aims to test the vehicle in real-world conditions with real customers before mass-production.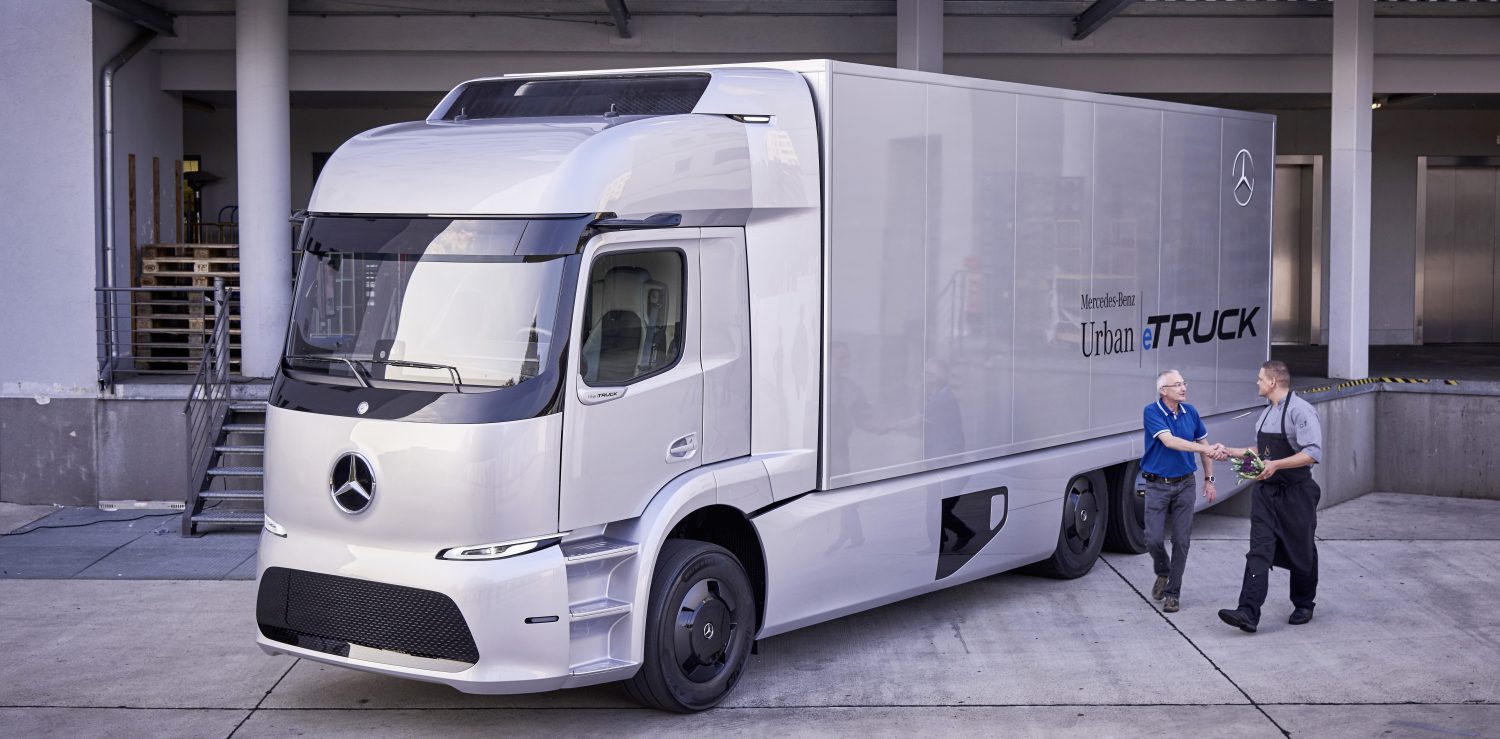 Since long haulings are still not the option for electric trucks (though, several companies including Tesla are working on such vehicles), urban transportation seems to be the perfect environment for them. Electric trucks do not make any air and noise pollution, while having enough range on a single charge for much of use cases.
Mercedes-Benz Urban eTruck had been first shown in September 2016 and according to head of Mercedes-Benz Trucks Worldwide Stefan Buchner they received attention from about 20 potential customers. Production of first trucks for them should allow the company to get ready for the high-volume production planned on 2020.
Urban eTruck is equipped with 212 kWh battery pack, allowing it to cover distances about 125 miles (200 km) with a capacity of 26 tonnes. The truck is available in several modifications including refridgerator and a platform. First customers will receive their electric trucks for a trial period of 12 months.