Good capabilities and familiar luxury design.
Long anticipated EQC crossover was unveiled in Stockholm several hours ago. The SUV is the first electric vehicle Mercedes built from ground up and a first EQ brand model. Daimler claimed they are going "all-in" with the launch.
Compared with a concept car, EQC production version unveiled today looks more traditional, with familiar Mercedes SUV details.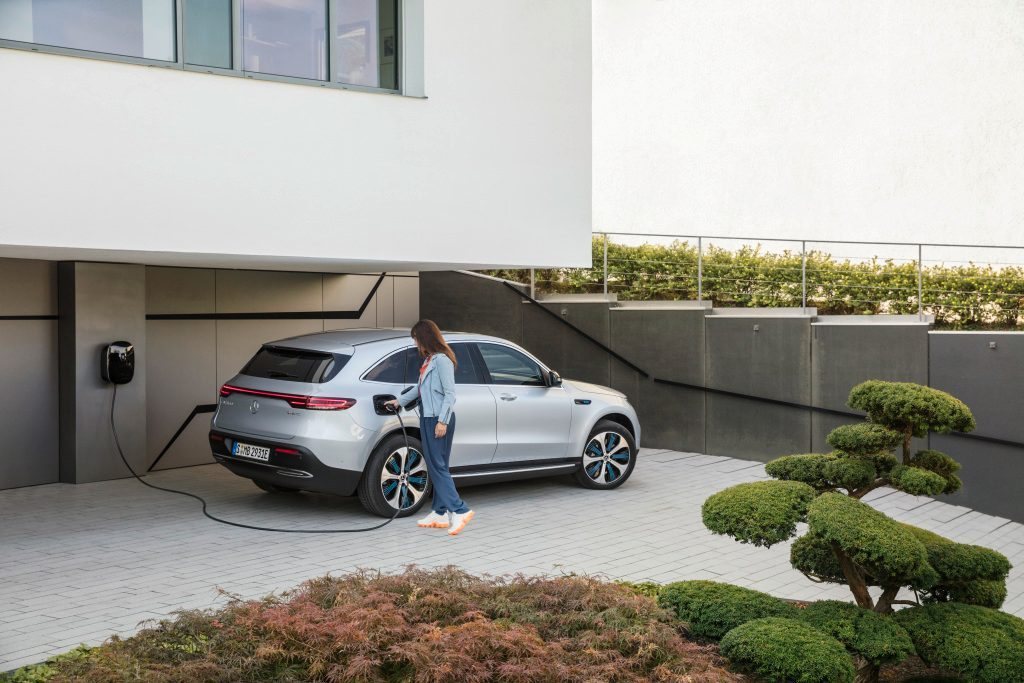 EQC is equipped with 80 kWh battery pack, storing energy for two electric motors. The automaker claims EQC to be capable of driving 450 km (280 miles) on a single charge – though, this figure is measured via NEDC standard. So the expected real-world range would be 30-50 miles lower. Even though that is quite a lot, considering the SUV's size and weight.
Two asynchronous motors with a total capacity of 300 kW (408 hp) allow for 5.1 seconds of 0-62 mph acceleration and a top speed of 180 km/h (111 mph).
EQC driver is allowed to choose from several driving modes:
– COMFORT: default mode; a comfortable driving style, automatically switches to more dynamic depending on the driving style;
– ECO: high efficiency and low consumption;
– MAX RANGE: intelligent driving program that can help the driver achieve the maximum possible range;
– SPORT: best response for the highest driving performance;
– INDIVIDUAL: allows the various parameters to be adjusted separately.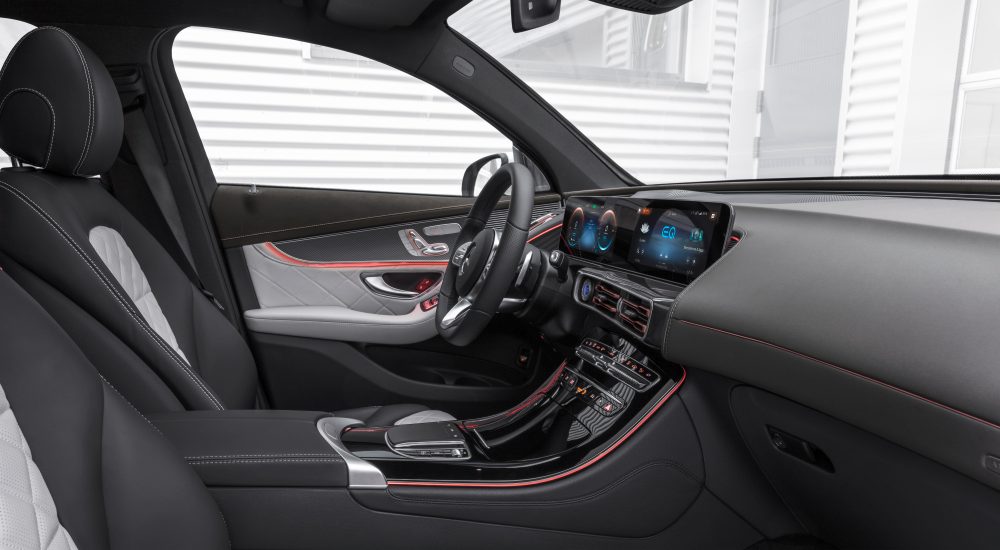 There also are various settings of regenerative braking:
– D Auto (recuperation via ECO Assist to suit the situation)
– D + (coasting)
– D (low recuperation)
– D – (medium recuperation)
– D – – (high recuperation, makes one-pedal driving possible).
Daimler officials claimed that the electric EQ models will be integrated into the existing production lines with the gas-powered cars. EQC production launch is scheduled on 2019, though neither the more precise date, nor the pricing are not disclosed yet.