Jaguar I-Pace was presented yesterday, and the production version of British all-electric SUV will be available in a few days at the Geneva Motor Show.
I-Pace is built on a modular platform, developed by Jaguar Land Rover specially for electric vehicles. It features two electric motors (each provides 200 hp), launching the car to 100 km/h (62 mph) in 4.8 seconds.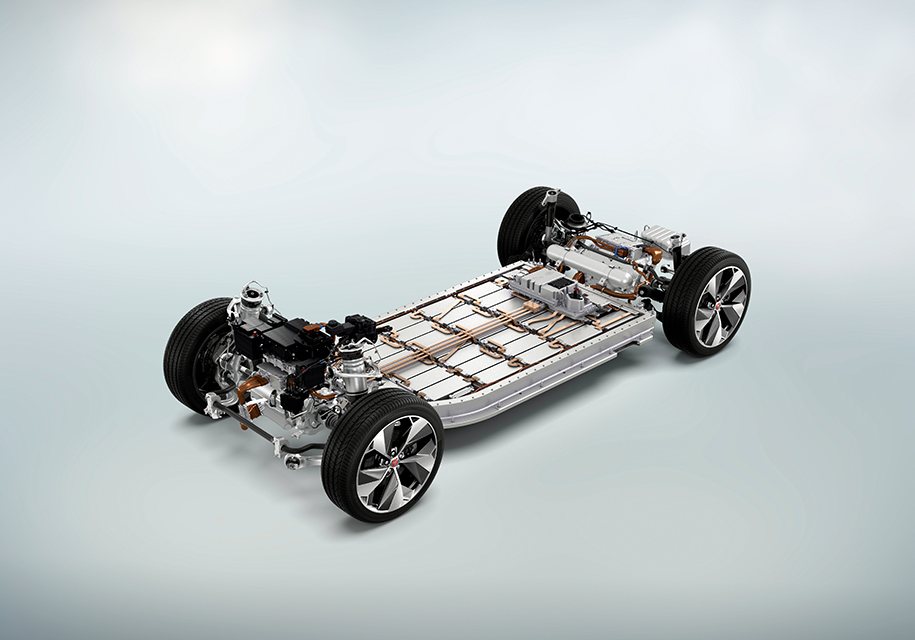 I-Pace is equipped with 90 kWh battery pack allowing about 480 km (299 miles) of range. 100 kW charging station should charge the car up to 80% in 40 minutes, while it will take approximately 10 hours to get a full charge via domestic grid.
Moreover, I-Pace features several intellectual options. For instance, the car is able to detect the driver approaching (by the key fob or getting connected to owner's smartphone), automatically adjusting the infotainment system, driver's seat and climate. Also, I-Pace permanently analyses each driver's driving manner and other preferences, automatically adjusting various settings including driving modes. Some asjustments are even made according the time of day, weather and the route – for example, I-Pace may automatically activates seats and steering wheel heating before the ride.