Seems like a good city EV for Europe
Honda e will be the first car built on automaker's new platform designed specially for electric vehicles.
Its main part is the 35.5 kWh Li-ion battery pack that may be charged via Type2 and CCS2. The charging status may be controlled via LED indicator for driver's comfort.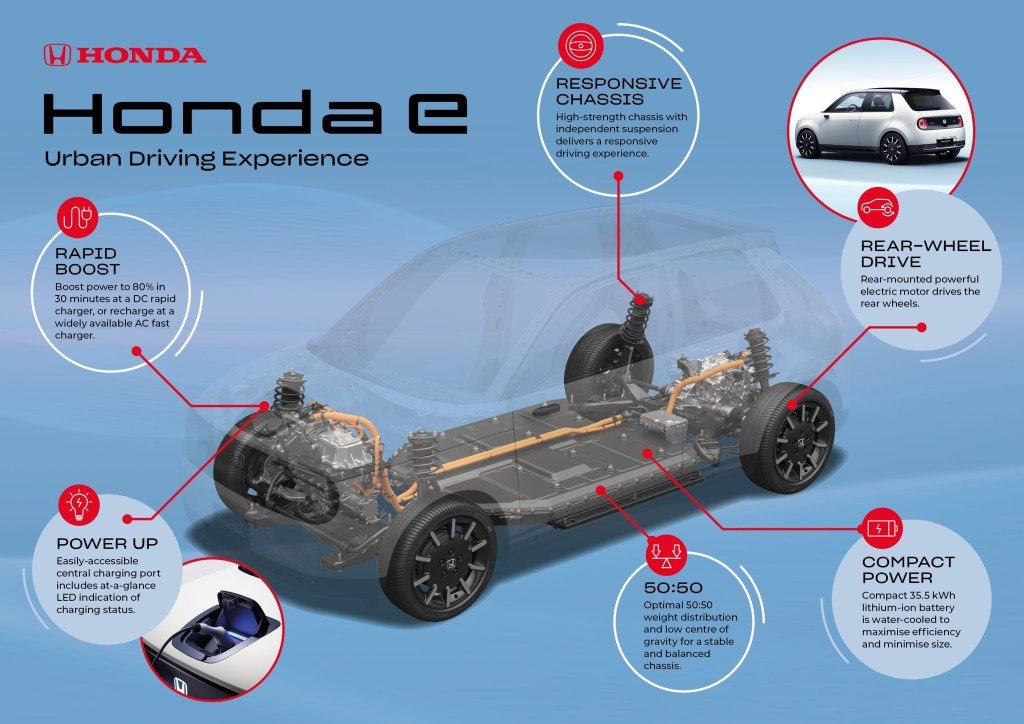 e's chassis is developed to achieve the crispy clean handling Honda cars are famous for. The platform has a low center of gravity and enables ideal 50:50 weight distribution. Electric motor's torque is transferred to rear wheels. Yet another component of an outstanding handling performance is light suspension made of forged aluminum.
Honda claims e to be able to travel over 200 km (125 miles) on a single charge. Fast charging stations may add up from 0 to 80% in 30 minutes.
e is reported to enter the mass production and be launched in Europe later this year. The compact electric hatchback will be Honda's first step in implementation of their strategy to make 100% of its European sales electrified.