EV-Volumes experts updated the EV market statistics for the period of Q1-Q3 2018. The results show promising global growth, as well as high expectations from the annual results.
The US market became one of the most dynamically developing markets – about 232,500 plug-in cars were sold during first 9 months of 2018, with 63% of those being purely electric and 37% are plug-in hybrids. The year on year market growth reached 63%.

Tesla Model 3 is an undisputed leader – around 54,300 cars were sold only in Q3 2018 (total number of EVs sold at this period equals 110,500). Moreover, in August and September Model 3 made it into Top-5 best-selling cars in the US, pushing even the mid-size vehicles like Toyota Camry and Honda Accord.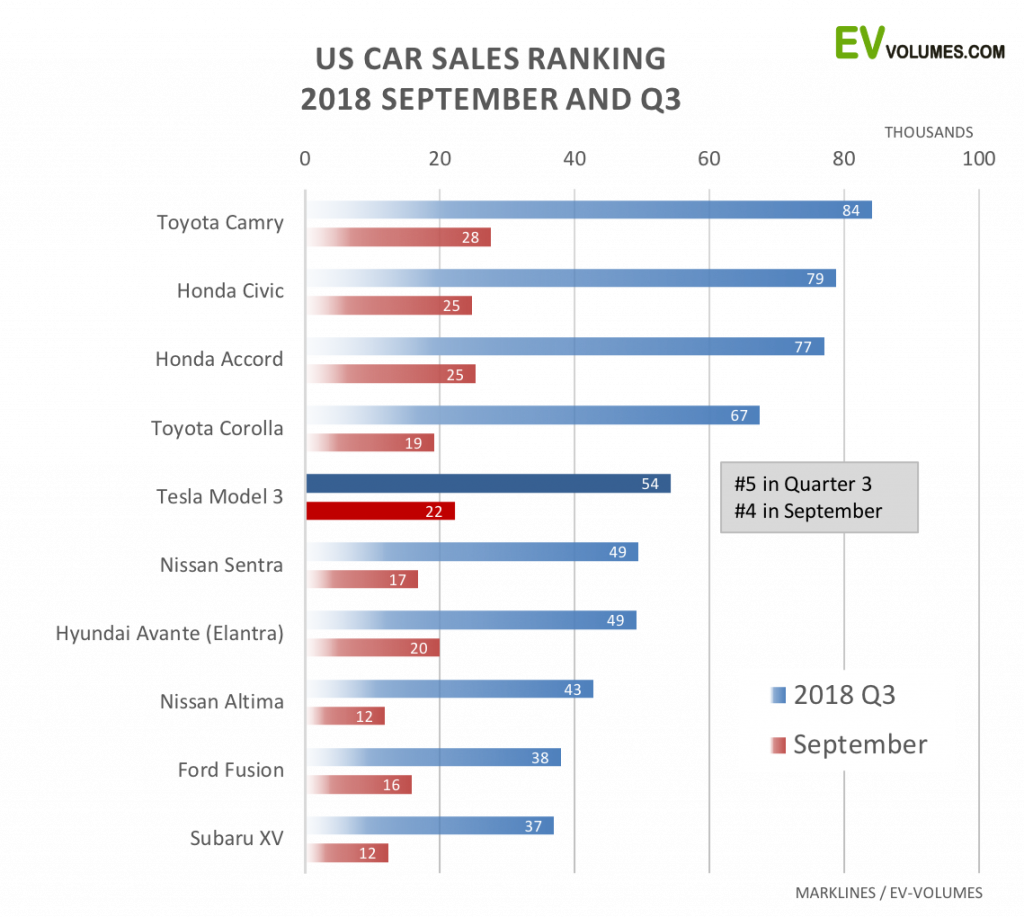 European Tesla Model 3 sales are did not start yet, although the market is still steadily growing. By the end of Q3 there were 291,000 EVs and plug-ins delivered since the beginning of the year, showing 35% year-on-year growth. The share of electrified cars in total amount of passenger vehicles delivered also rised and now reaches 2.7%.

Top-5 best-selling brands in plug-in vehicles category looks like this: BMW, Nissan, Hyundai-Kia, VW, Renault. Tesla stays right after at the 6th position, though everything is going to change with Model 3 launch in Europe.
Experts claim that the annual result for the EV and plug-in hybrids market will look like over 2 million cars delivered, meaning the 60% increase in contrast to 2017. If such forecast becomes reality, we will have to face that there are over 5 millions electric cars driving around the world so far.