EV-Volumes database just published the global EV sales statistics for the first half of 2016. According to the collected data, about 312 000 all-electric passenger vehicles and plug-in hybrids were sold from January 2016 to June 2016, that is 49% higher than during the same period of 2015. Interesting, that the overall vehicle market grew only 5% which means that plug-in segment grows 10 times faster, even though such vehicles still capture less than 1% of the global fleet. Read further for a bit more statistics.

China is a main driver for the EV market growth. Within the given period there were sold about 127 000 electric vehicles making a 128% annual increase. Keeping the same pace would result China to hold 50% of global plug-in vehicles sales by the end of a year.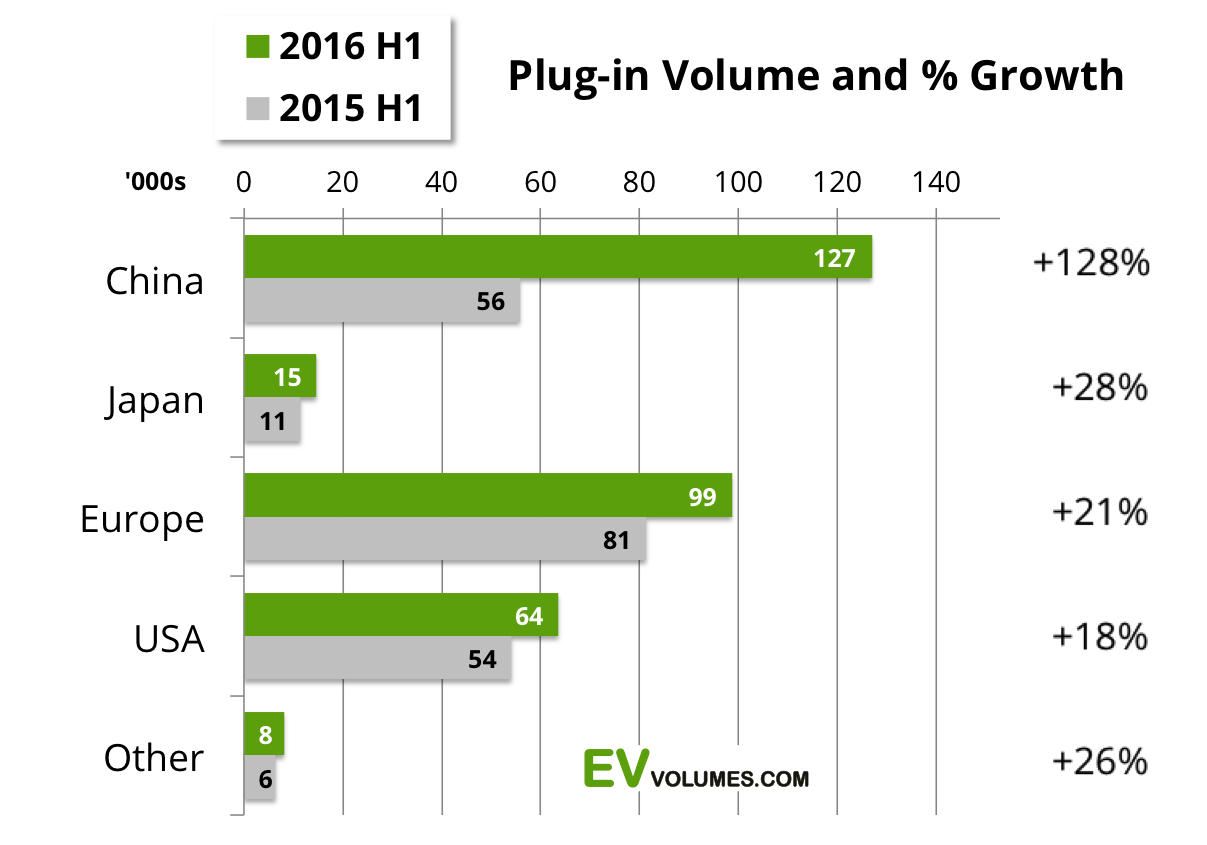 All-electric cars share is still stable – approximately 60%, while the other part stands for plug-in hybrids: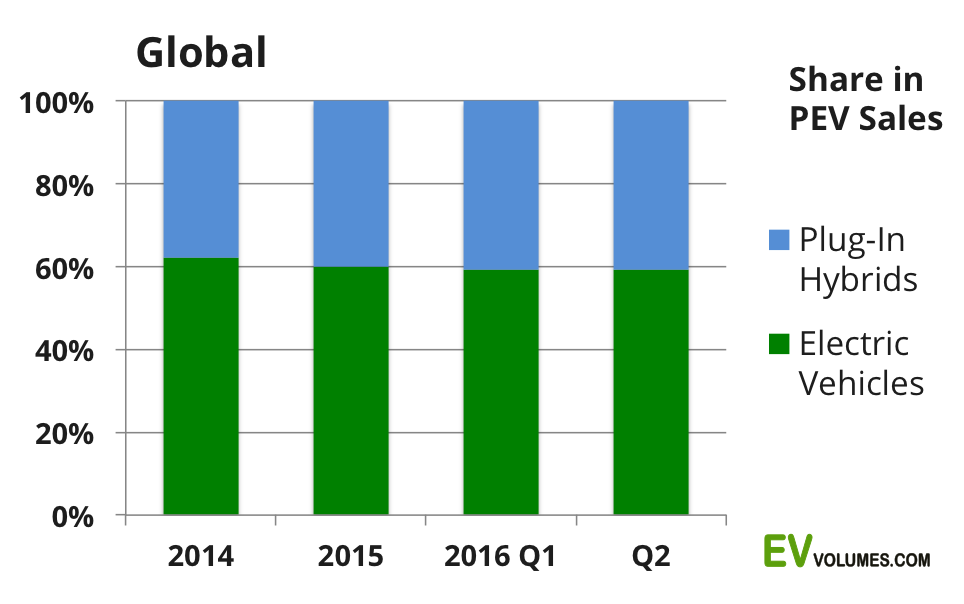 According to experts, the global plug-in sales volume in 2016 is estimated to equal 850 000 vehicles that is 57% higher than in 2015. Besides, the global EV fleet should exceed 2,000,000 mark this year. However, we hope for even higher growth in 2017 since automakers make further and further steps into EV field – VW Group, Renault-Nissan, Daimler, and, of course, Chevy Bolt and Tesla Model 3.