You might have already seen several renderings of the weird huge bus driving on rails over a multi-lane road with cars passing below the amazing construction. Here is the surprise: the project is absolutely real and had already been tested on the streets of Qinhuangdao in Northern China carrying first passengers! Images and video below.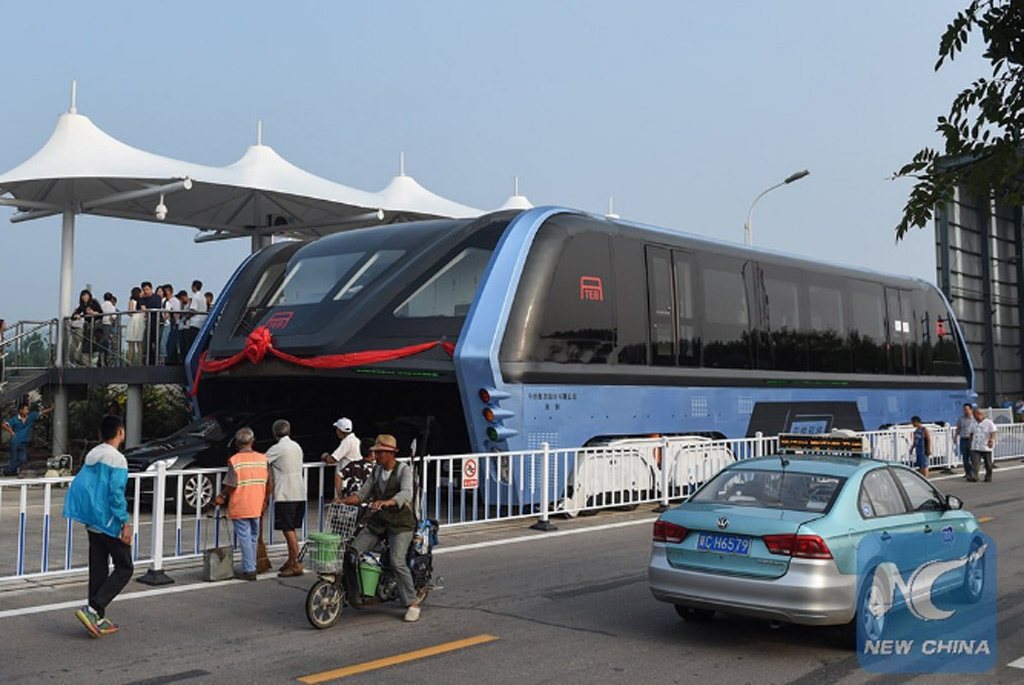 The bus is 72 feet (22 meters)  long, 26 feet (7.8 meters) wide, and 16 feet (4.8 meters) tall, with total passenger capacity of 300 people. The passenger compartment of the public bus is risen above the road while its wheels are placed on rails on both sides with other vehicles passing underneath.
The vehicle is designed and built by the company Tabtech, that reportedly received interest from governments of Brazil, France, and Indonesia. Read further for the video and images of an amazing bus.