Seems like popular in Europe hot-hatch vehicles class is slowly being transitioned to electric cars. One of the pioneers is made by Renault – they have unveiled the Zoe e-sport modification with all-electric drivetrain, capable of beating some world's best supercars in 0-60 mph dynamics.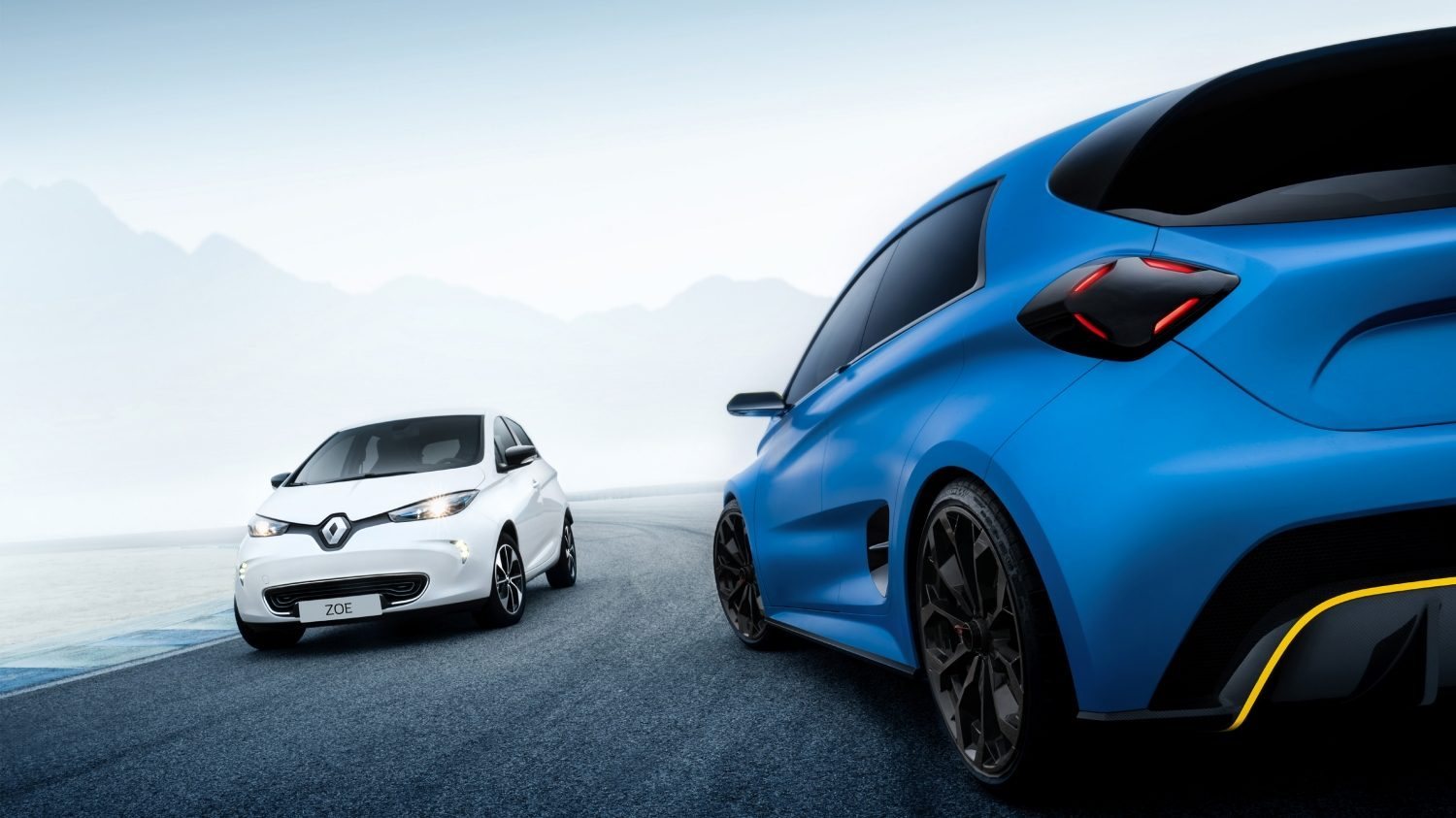 Zoe e-sport contains two electric motors with a total output of 465 hp and 640 Nm of torque. That is enough to accelerate the 3000 lbs (the 40 kWh battery weighs almost 1000 lbs of that) compact EV to 100 km/h (62 mph) in 3.2 sec!
The hot modification of Zoe (that is not sold in US, by the way) stands out by a very serious aerodynamic kit, low clearance and 20-inch wheels. Body panels are made from carbon fiber and painted with Renault Formula-E.dams' blue color.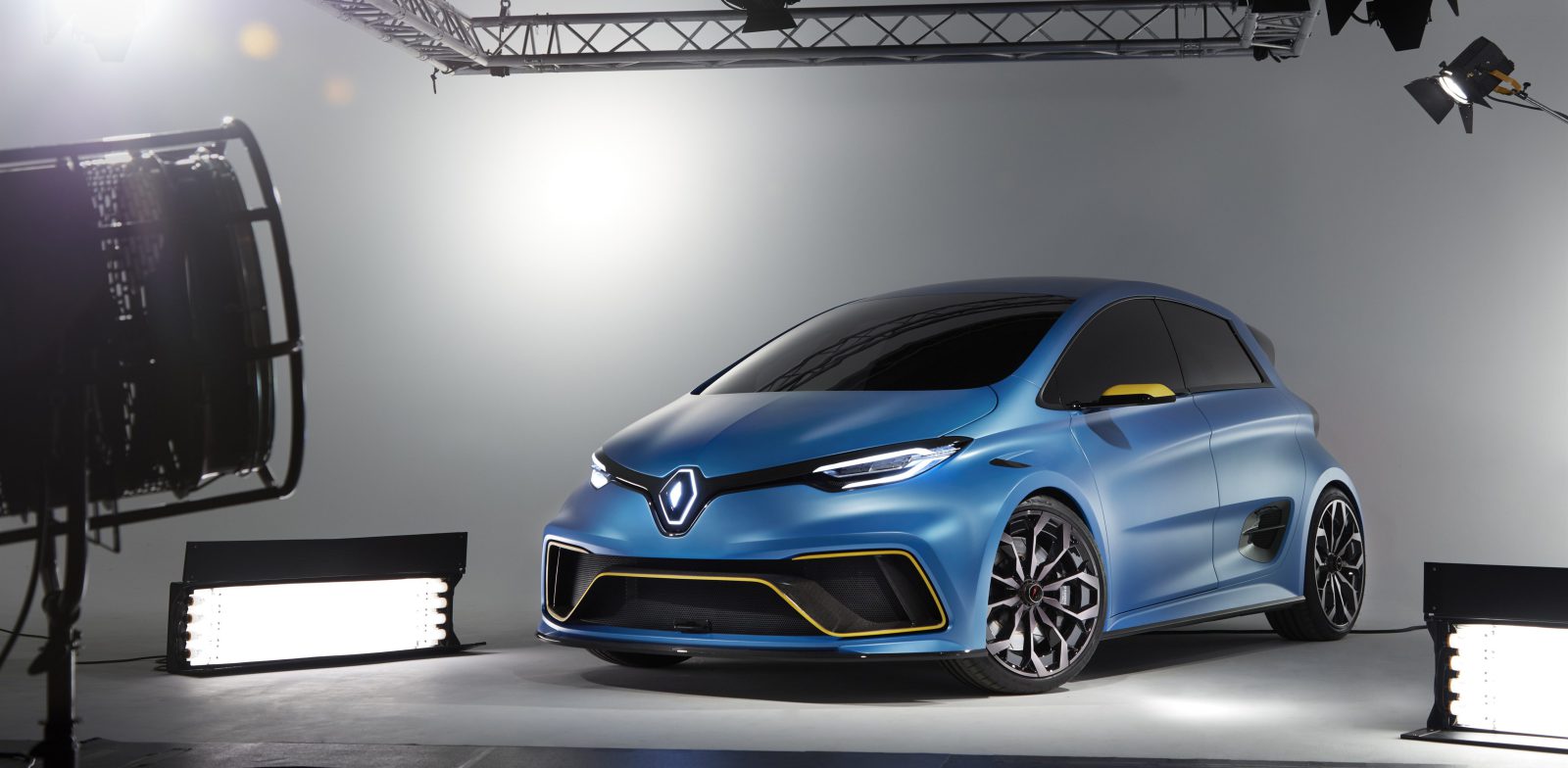 Zoe e-sport also features Ohlins adjustable suspension, adjustable braking balance system and FIA cage. The interior seems very sporty and contains rectangular-shaped steering wheel, Recaro seats, digital instrument cluster and several switches which stand for adjusting the transmission and managing electronics.
However, so far Renault remains silent about Zoe e-sport mass production.