This year's Geneva Motor Show showcased quite many promising electric models, some of those are almost ready to enter production, while others are still exist only as concept cars.
First part of our feature consists of vehicles, unveiled by VAG.
Audi Q4 e-tron
Q4 e-tron is a compact SUV that is expected to enter production in late 2020 or early 2021. The electric car is based on VW's MEB platform and is smaller than the e-tron quattro, unveiled a year ago – for instance, Q4 is only about 180 inches long.
The SUV is equipped with 82 kWh battery pack enabling approximately 450 km (280 miles). It powers two electric motors mounted in front and rear with a total output of 225 kW, 0-100 km/h (0-62 mph) acceleration is 6.3 seconds, the top speed is 180 km/h (112 mph).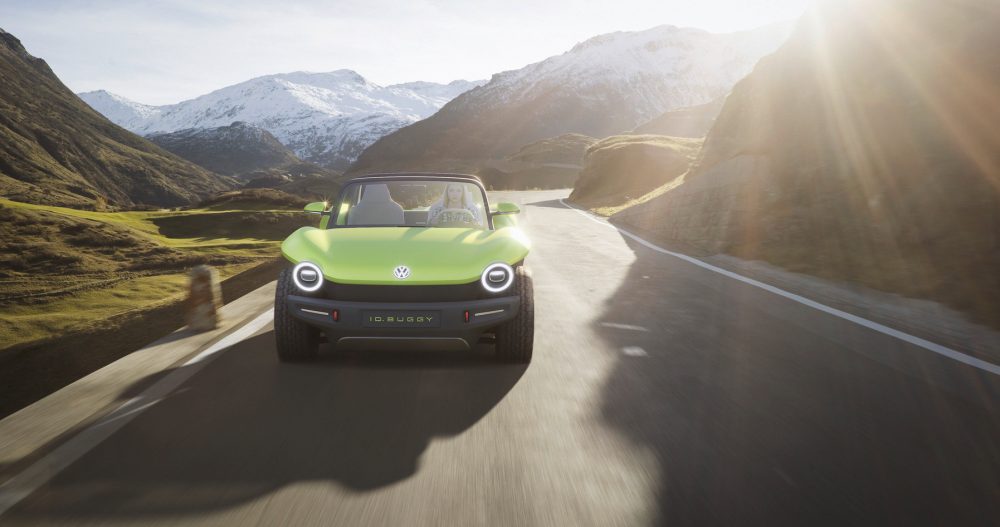 The main goal of such outstanding concept of a beach buggy is to demonstrate the capabilities of flexible VW's MEB platform. Automaker claims that the platform allow to create various types of electric vehicles, selecting and adjusting the necessary components.
Volkswagen does not provide any information on I.D. BUGGY production. These days VW aims to launch more popular cars for mass production, such as a hatchback based on I.D. concept.
SKODA VISION iV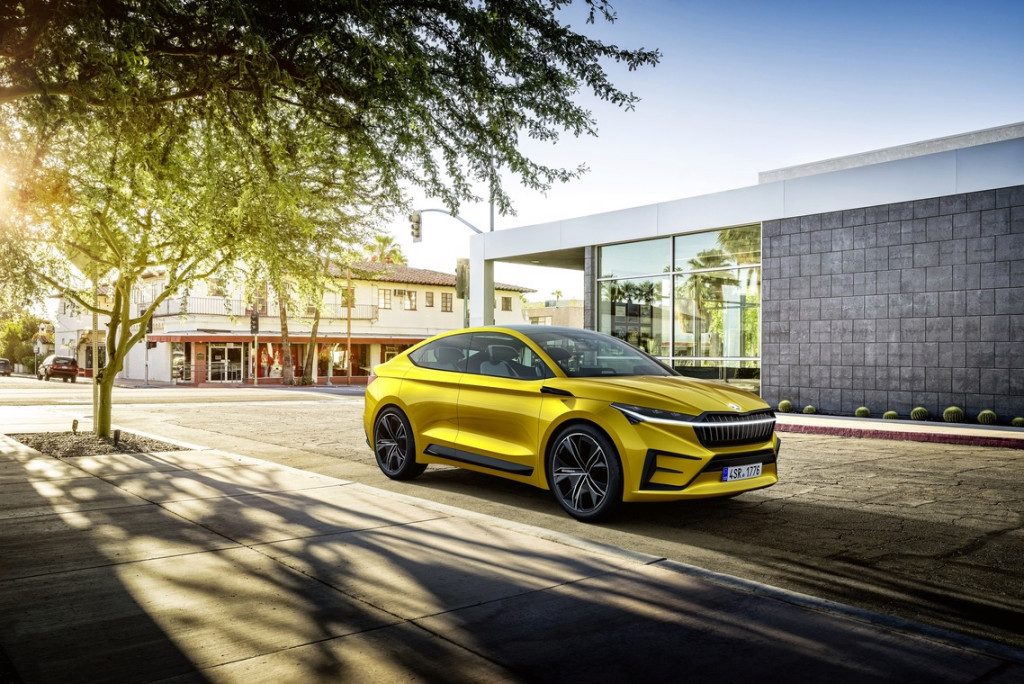 Yet another all-electric SUV is placed at the Skoda exhibition. Czech automaker claims, that the VISION iV concept-car is quite close representation of a car entering the production in near future.
SKODA VISION iV is equipped with two electric motors (total output – 225 kW or 306 hp) and accelerates from 0 to 100 km/h (62 mph) in 5.9 seconds. Automaker also claims that it has a 83 kWh battery pack and about 500 km (310 miles) of available range. Additionally, VISION iV has several interesting features, like cameras instead of side mirrors, driver's voice assistant capable of understanding several languages and even dialects, as well as the smartphone-based access to the car.