The name 'Ford Mustang' is a real legend for American drivers. While giving it to their new all-electric car Ford made a successful shot, grabbing much attention to the premiere which should take the automaker to a new age of mobility, and making much conservative consumers give a better look at EVs.
Mach E designed with a close attention to the classic Mustang coupe form and proportions, despite being a compact SUV itself. It has a tall front part with a very long bonnet – this makes no sense in a EV, but corresponds to a Mustang coupe profile line. The rear with a familiar looking taillights makes it impossible to be confused with a heritage of this car.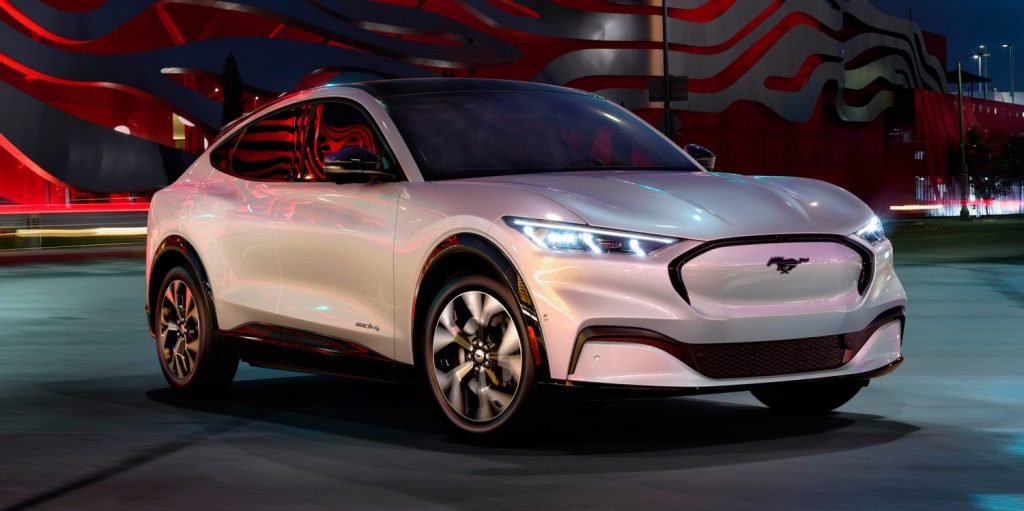 Here are the specs for various Mustang Mach E trims:
– First Edition: $59,900 MSRP (EPA est. 270 miles, mid 5-second, AWD, 19" wheels)
– Select: $43,895 MSRP (EPA est. 230 miles, mid 5-second, AWD or RWD, 18" wheels)
– Premium: $50,600 MSRP (EPA est. 300 miles, mid 5-second, AWD or RWD, 19" wheels)
– California Route 1: $52,400 (EPA est. 300 miles, mid 6-second, AWD, 18" wheels)
– GT: $60,500 (EPA est. 235 miles, mid 3-second, AWD, 20" wheels).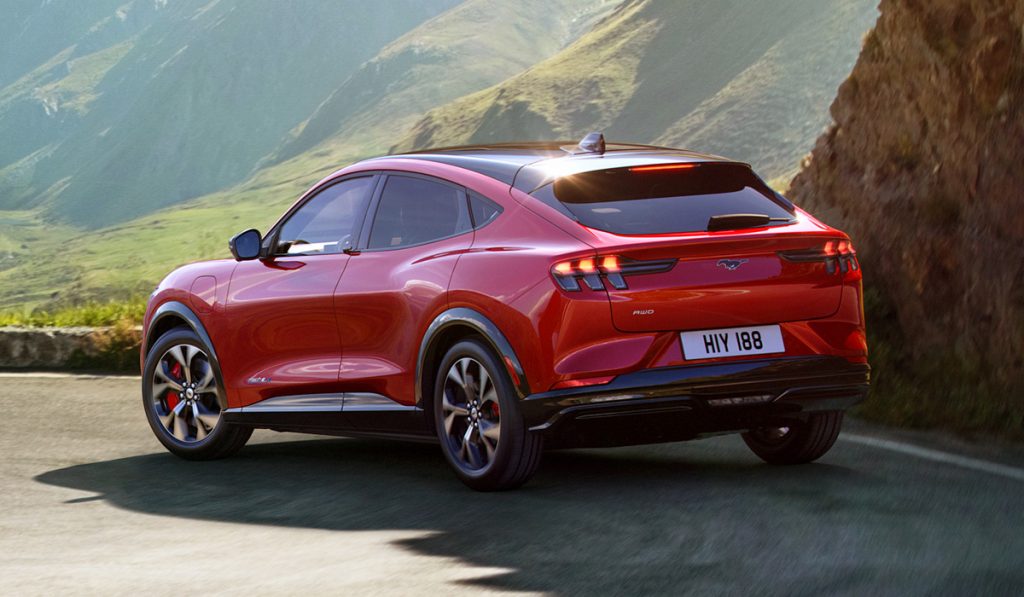 All cars feature the front truck which is possible to be washed, 15.5-inch central display and 150kW-ready DC charging (adding up to 47 miles each 10 minutes of charging).
Mustang Mach E in First Edition and Premium trims are going to be the first trims to enter production in late 2020. Other versions should be lanched in early 2021.