Zero Motorcycles can be called an outstanding leader in electric motorbikes segment. It is not unusual to notice comparisons with Tesla cars since both brands produce vehicles with incredible performance and exciting look and feel. Recently Zero unveiled their 2017 lineup, that is quite appealing.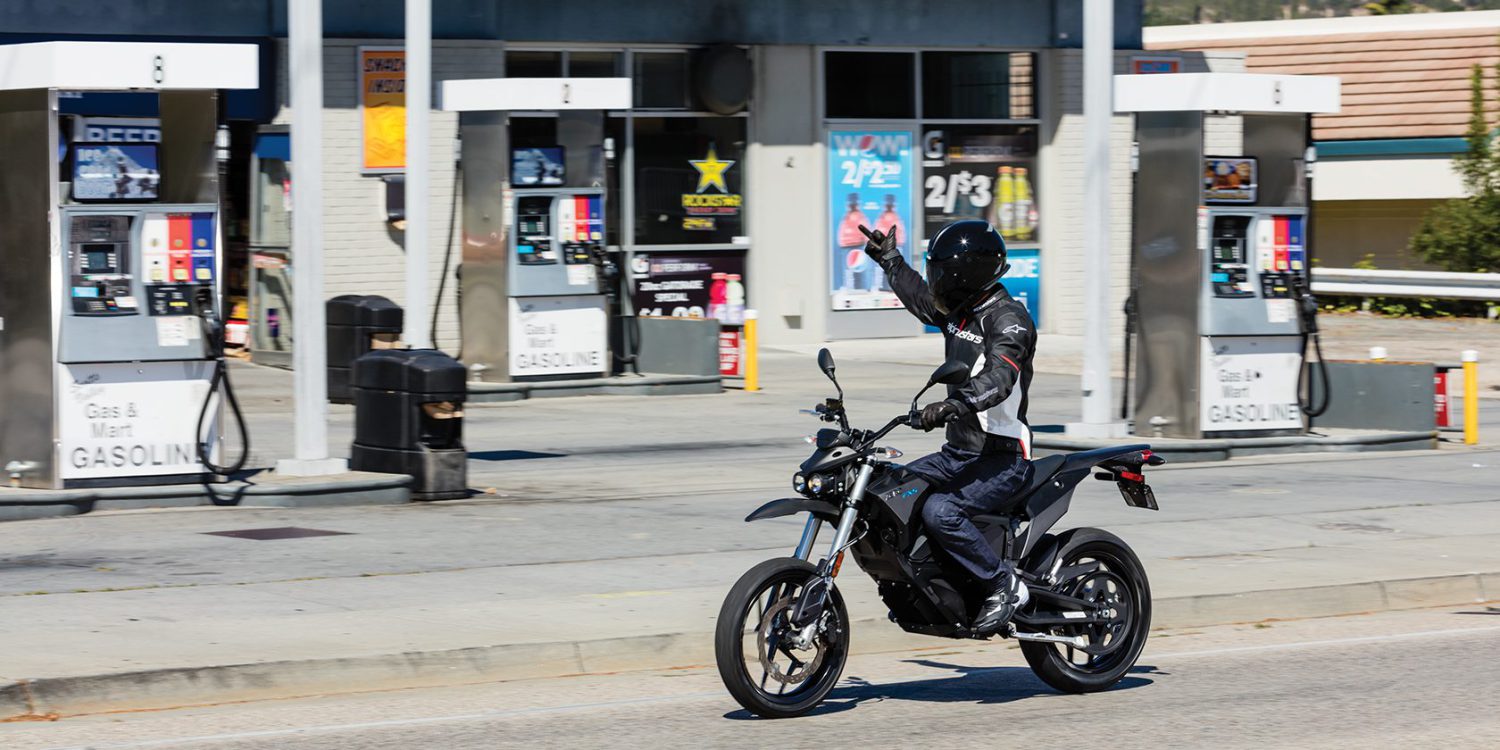 First of all, Zero bikes got an impressively increased range. The lineup now consists of 3 main models – S, D and ZF – each having its own performance version with better characteristics. Additionally, each Zero might be equipped with optional Power Pack unlocking even more range totalling up to 200 miles (320 km). Moreover, 2017 Zero batteries are coming with 5-year warranty without any mileage limit.
2017 Zero S
Range: 81 miles (6.5 kWh battery), 161 miles (13.0 kWh), 202 miles (13.0 kWh + Power Pack)
2017 Zero DSR
Range: 147 miles (13.0 kWh), 184 miles (13.0 kWh + Power Pack)
2017 Zero FXS
Light supermoto may be equipped with hot-swappable batteries allowing to add some juice in seconds, simply changing battery modules. The batteries are capable of charging on and off the bike with additional accessories.
Range: 45 miles (3.3 kWh modular), 90 miles (6.5 kWh modular)
---
Detailed overview and highlights of 2017 Zero bikes lineup is available here.