Last week VW unveiled its new electric car during the Shanghai autoshow – that is a compact SUV I.D. Crozz, a teaser of which we've published about a week ago. VW claims a new car to combine such qualities as hot hatch's perfect handling and incredible amount of space in the cabin. Let's take a more deep look at the concept.
I.D. Crozz is based on a VW's platfrom MEB, made specially for EVs and plug-ins. In NEDC cycle I.D. Crozz is capable of approximately 310 miles (500 km) of range. The concept has two electric motors with a total output of 306 hp, while the top speed reaches 112 mph (180 km/h). Most of the time I.D. Crozz is an RWD car with only rear motor (204 hp, 310 Nm) working; however, when the road conditions are not perfect, the front motor (102 hp, 140 Nm) comes into action. SUV may also be converted into AWD at any time according to a driver's wish.
Electric car is equipped with a 83 kWh battery pack, which may be charged to 80% in just 30 minutes by 150 kW charger.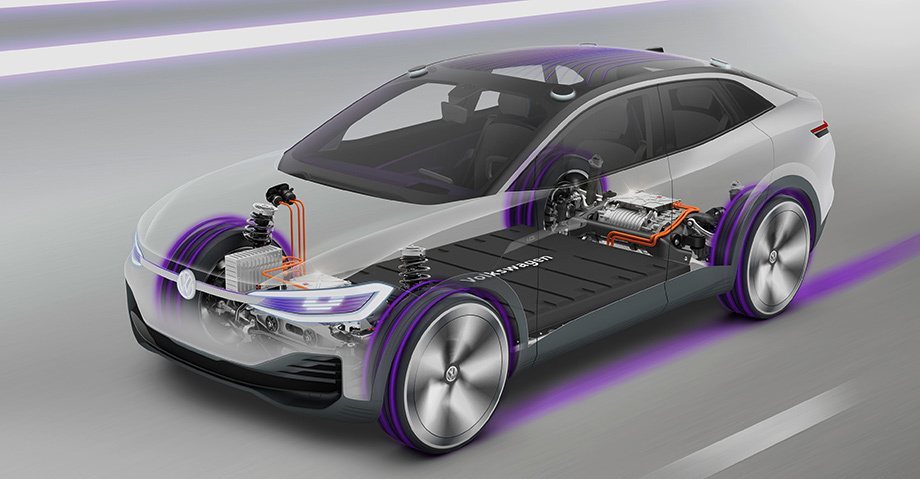 I.D. Crozz's interior features transforming seats and a CleanAir system, purifying air in the cabin. Passengers also have an access to the Internet and even augmented reality – for example, to get the information about the road infrastructure. Volkswagen User-ID system meets each driver with a presets including seats, controls, climate, infotainment and etc.
Of course, I.D. Crozz also features self-driving capabilities. The autopilot might be activated with a 3-sec touch in the middle of a steering wheel – and then several radars, cameras and ultrasonic sensors will provide full driving autonomy.
I.D. Crozz should go into production in 2020. By the way, Volkswagen counts a lot on this car – automaker plans to produce about 1 million EVs each year, with I.D. Crozz taking a huge part in those volumes.