Bollinger Motors unveiled its recent all-electric car – minimalistic all-wheel drive SUV with aggressive design.
At a first glance Bollinger B1 SUT attracts attention with its military-inspired design. The body is made from aluminium and the whole car's weight is around 3,900 lbs (1800 kg).
Bollinger also equipped their car with dual electric motor with a total output of 360 hp and 472 lb-ft (640 Nm) of torque. Thanks to that power B1 SUT makes 0-60 mph in 4.5 seconds, while the top speed reaches 127 mph (205 km/h). Of course, the drivetrain has significant towing and load capacity.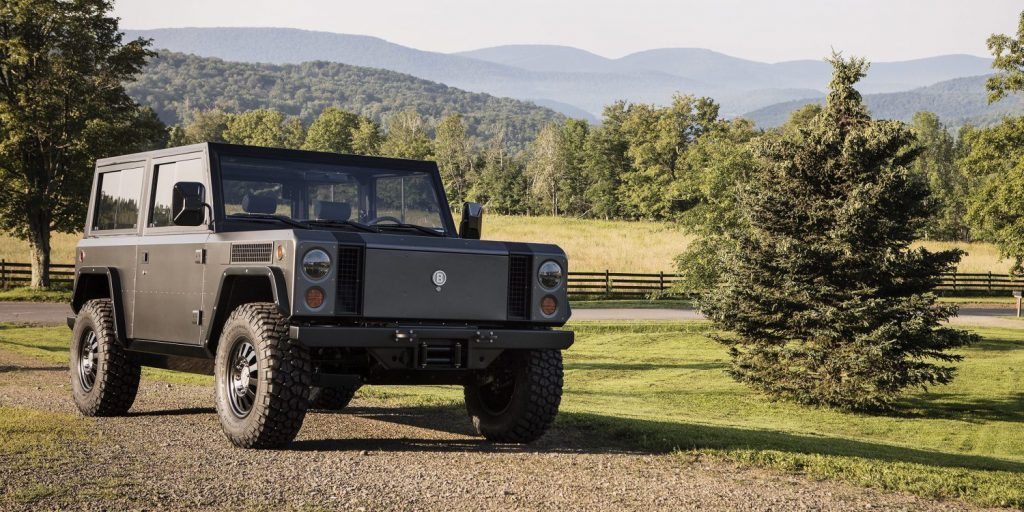 B1 SUT may be equipped with 60 or 100 kWh battery pack. The first one provides 120 miles range, while the second – over 200 miles. The trunk carries two 110-volt power outlets for any electric equipment. Moreover, the media system has all necessary interfaces including AUX, iPod, USB and SD.