2017 is going to be the fourth year for BMW i3 to remain on the market – however, i3 of 2017 model year is expected to have several improvements. EV got a new battery with 50% better capacity (while the version with an original battery is still available), new color scheme and a few additional lines on the standard and optional equipment list. Read further to details.
Original BMW i3 is powered with 22 kWh battery. Renewed battery with extended capacity of 33 kWh has the same size while the lithium-ion cells have higher energy density of 94 Ah instead of 60 Ah. i3 with a new battery shoud be able to cover 185 km (114 miles) on a single charge compared to 130 km (81 miles). There is still no data on single-charge distance with the optional range extender, however, the REx itself is the same two-cylinder 0,65 l gasoline engine with 38 h.p.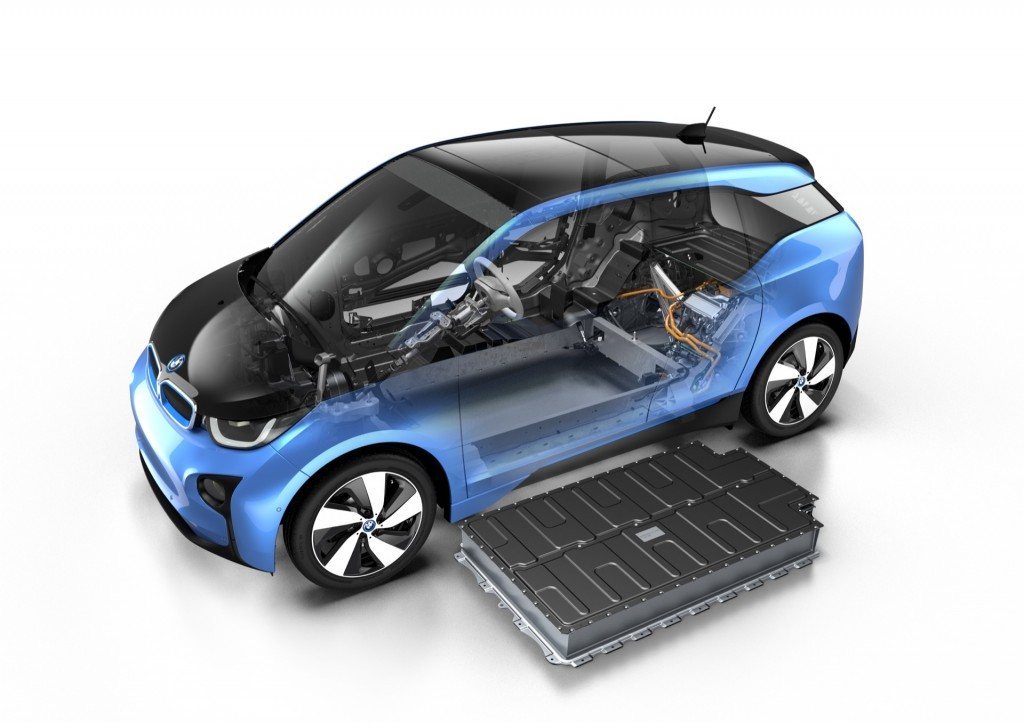 2017 BMW i3 pricing starts from $43,495 for 22 kWh version since its production is not claimed to be interrupted. i3 with 33 kWh battery starts from $44,595 and the REx version price tag will show at least $48,350. By the way, there is a whole new interior finish Deka World which comes standard for 33 kWh configuration (on a picture below).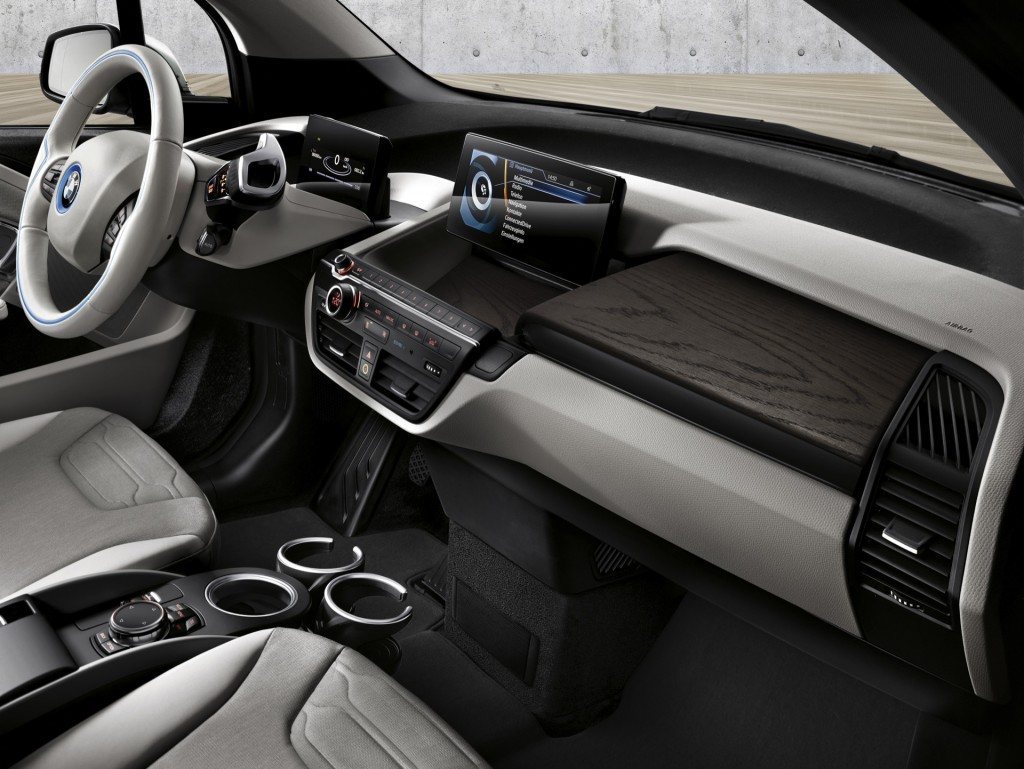 Moreover, updated i3 got a new exterior color – Protonic Blue Metallic, available previously for i8 exclusively. Also, there are several new options, like electric sunroof ($1,000). Though, the basic 22 kWh model lacks all of those.