Autonomous vehicles evolution goes hand to hand with EVs cultivation in different corners of the world. For instance, this June a fleet of autonomous public buses had been put into practical test on the streets of Swiss Sion after 6 months of examination on private roads.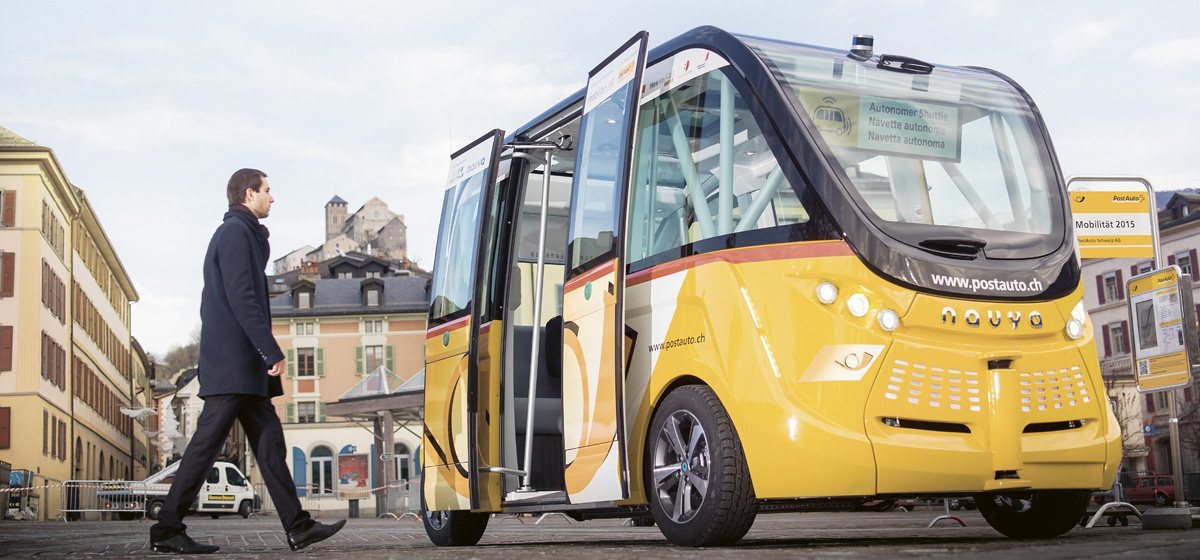 Those little electric buses called ARMA are a product of French company Navya. Each is equipped with three LIDAR-sensors with 5 cm (2 inches) accuracy. ARMA is able to detect obstacles on its path with stereocamera and to evaluate their position according to the vehicle. Obviously, the autonomous driving system also analyses the information from road signs, indicators, traffic lights and so on.
There is actually no driver (or, to be more specific, observer) in the vehicle. Instead, there is an operational centre looking after each vehicle remotely. Moreover, the operator may instantly take control of each bus, make an emergency stop, talk to passengers via a microphone and activate special equipment – for example, boarding system for disabled.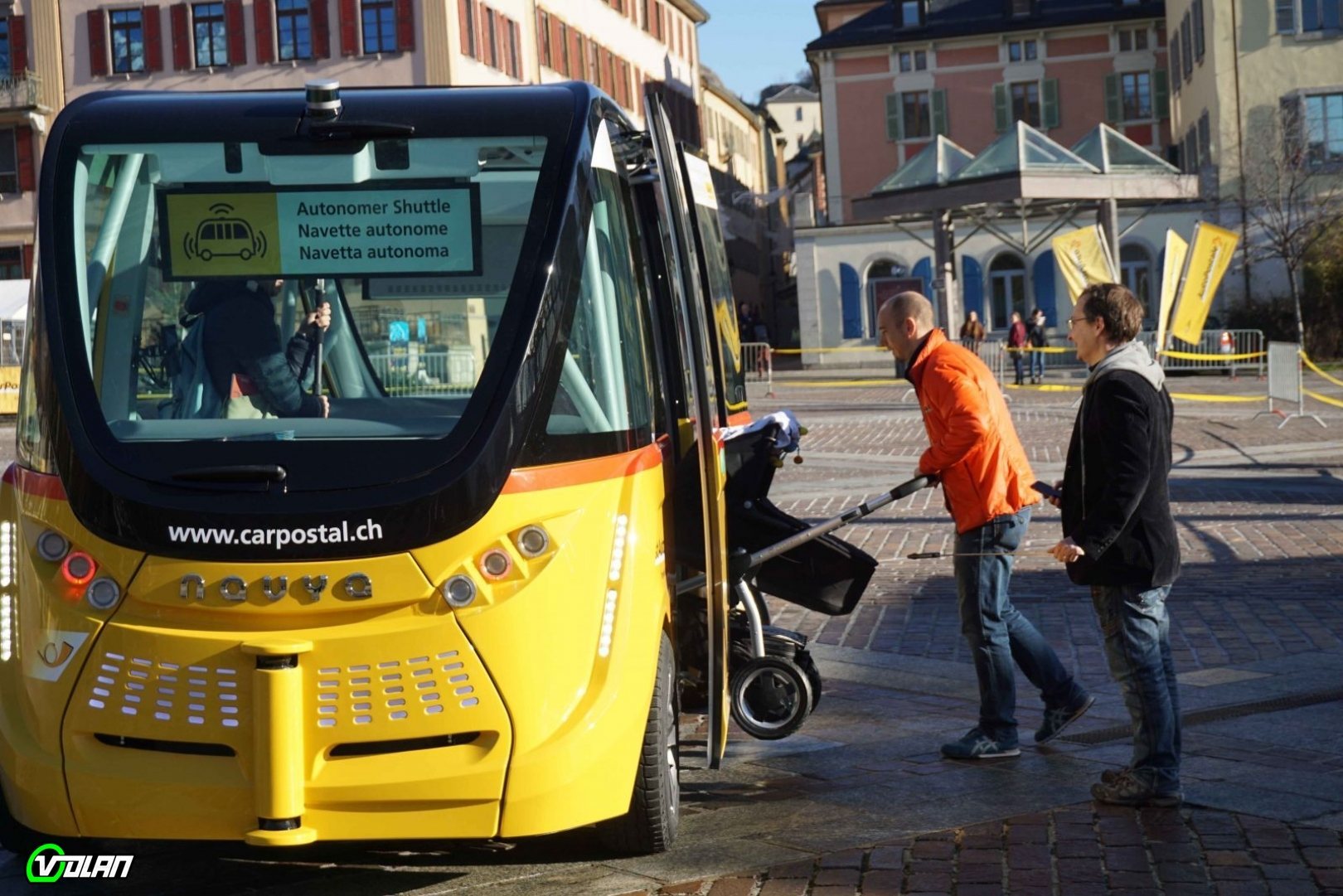 ARMA public launch is planned for the late 2017 – probably by this time at least two autonomous buses will move passengers on a circle route around the historical centre of Sion.