Audi e-tron quattro is a luxury all-electric SUV, which is expected to enter production next year. Though, this week Audi opened up pre-orders approximately a year before the official launch.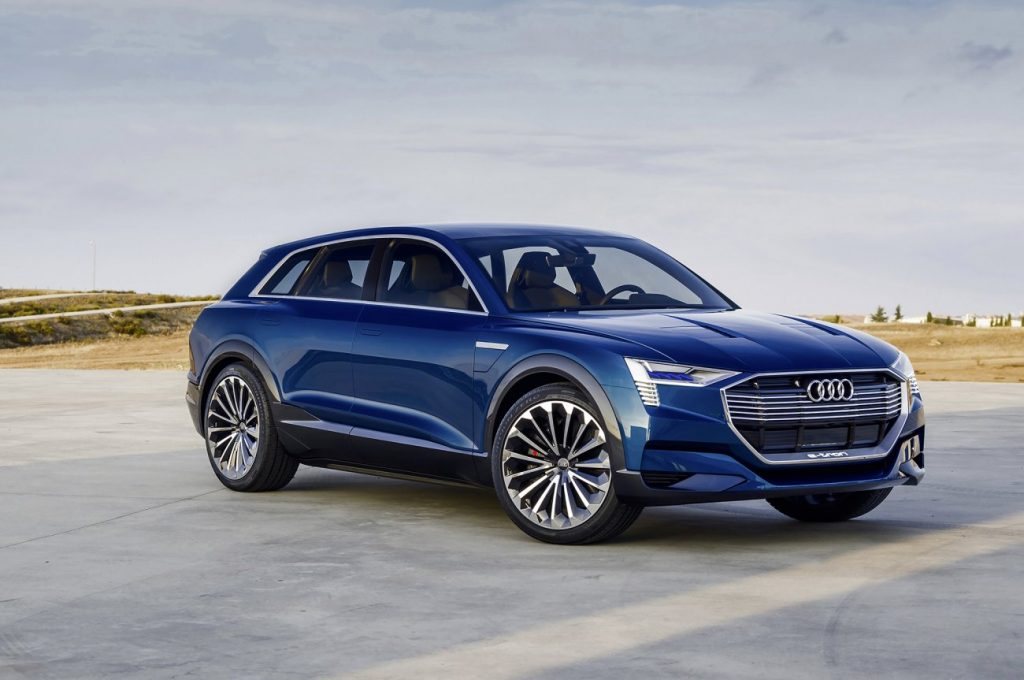 Premium SUV is going to be a first production electric car in Audi's lineup, that had already experienced a great interest among the EV enthusiasts. German automaker decided to make a 'Tesla Model 3-like' move due to high interest with Norwegian market having the first access to a new model as a pioneer in transport electrification. The actual price for e-tron quattro is unknown yet, though the pre-order deposit equals $2,500.
The concept vehicle – which is quite close to a production version of e-tron quattro according to Audi – was unveiled in 2015. The car is equipped with a 95 kWh battery pack, allowing for 310 miles (500 km) of NEDC range – thus we can hope for approximately 275 miles (~440 km) of real-world range.