Main details from Tesla quarter report are here.
Yesterday Tesla published their financial results for Q2 2018, disclosing the total production and deliveries numbers.
As expected, Q2 2018 broke the previous record in terms of total production – 53,339 cars left the Tesla factory, including Model S, Model X and Model 3. 40,740 of those vehicles were already delivered to clients, while others were in transit at the moment of report publication.
Tesla Model 3 production came in higher than planned – 28,578 cars were made. Though, delivery plan is not fulfilled – about 10 thousand cars are in transit.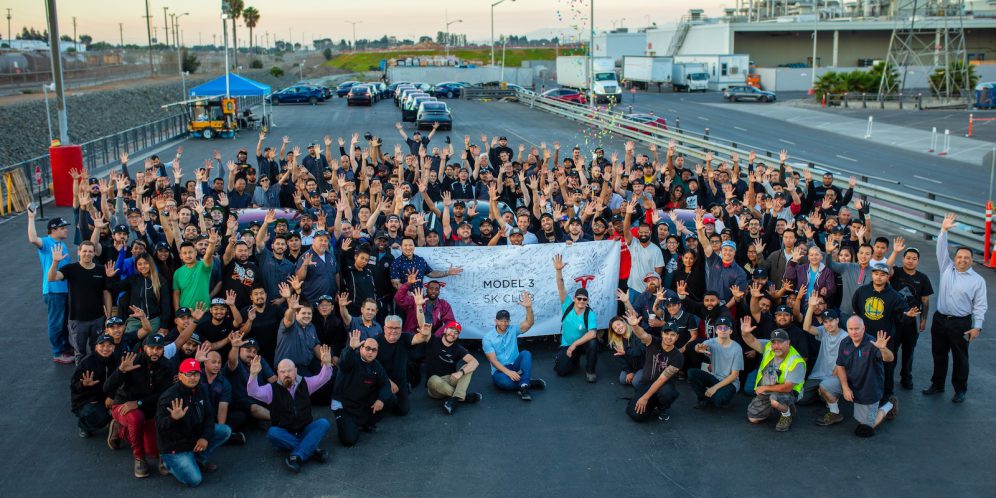 By the way, during Q2 2018 there were more Model X SUVs than Model S sedans delivered – 11,370 vs 10,930 cars.
Finally, Tesla Model 3 weekly production rate is the most important thing to celebrate. The last week of Q2 was marked with over 5,000 units produced, making the automaker to go straight forward to the planned weekly production rate.